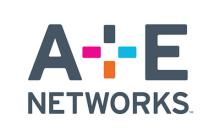 'WORK
Swamp People Go to China​ On A+E's New Partner Site
Fresh new redesign for the website used by A+E's international television channel partners, enabling them to purchase their programming content from the A+E family brands (A+E, History Channel, Biography, Lifetime, FYI, and Crime and Investigation).
A+E wanted to provide an easy to use online way to promote its programming to its international partners and enable them to make the programming selections for their local markets. FROM redesigned and built a responsive site that provides full catalogue information about all A+E brands' programming available for selection – including all shows, seasons, and episodes - presented in an appealing and highly usable way.

Deep focus was placed on enabling users to find what they are looking for quickly with clear hierarchies, and sophisticated searching and filtering capabilities across multiple dimensions. Users can also download supporting marketing materials such as trailers, images, articles etc that the channels can use to promote the programs locally. FROM designed and built the new Channel Partner site, with deep integrations into A+E's back end systems.