WORK
FROM Goes in Search of Aliens for A+E
You've heard of Shark Week – well it's time to get ready for Aliens Week!
FROM partnered with A+E Networks to create Aliens Evidence Hunt, a global campaign to promote Aliens Week and the show Ancient Aliens. Localized and launched in seven countries plus Latin American and Southeast Asia, this social media campaign had to be rock solid and flexible. The campaign was very successful in driving engagement and building awareness for this important programming foundation.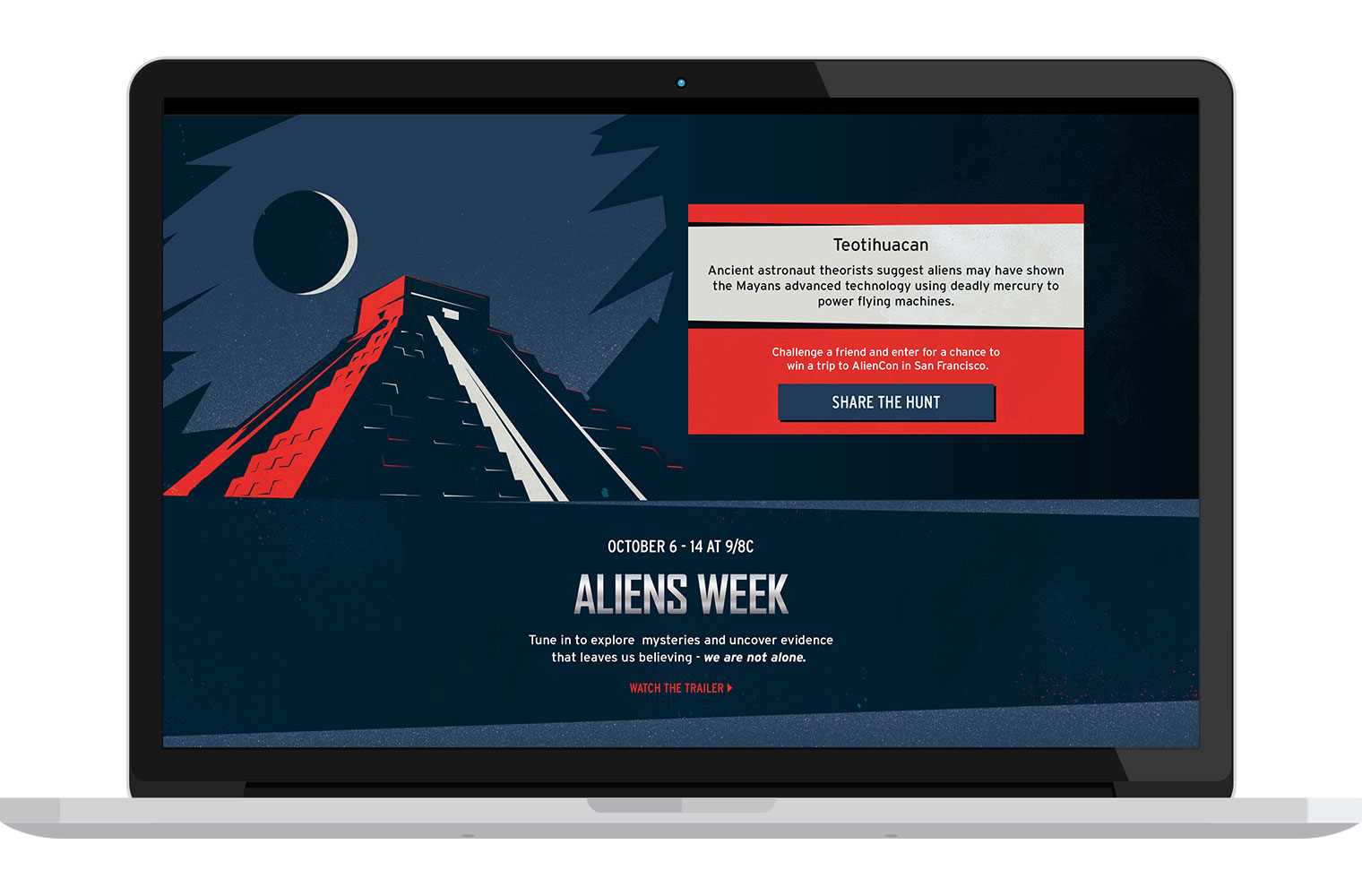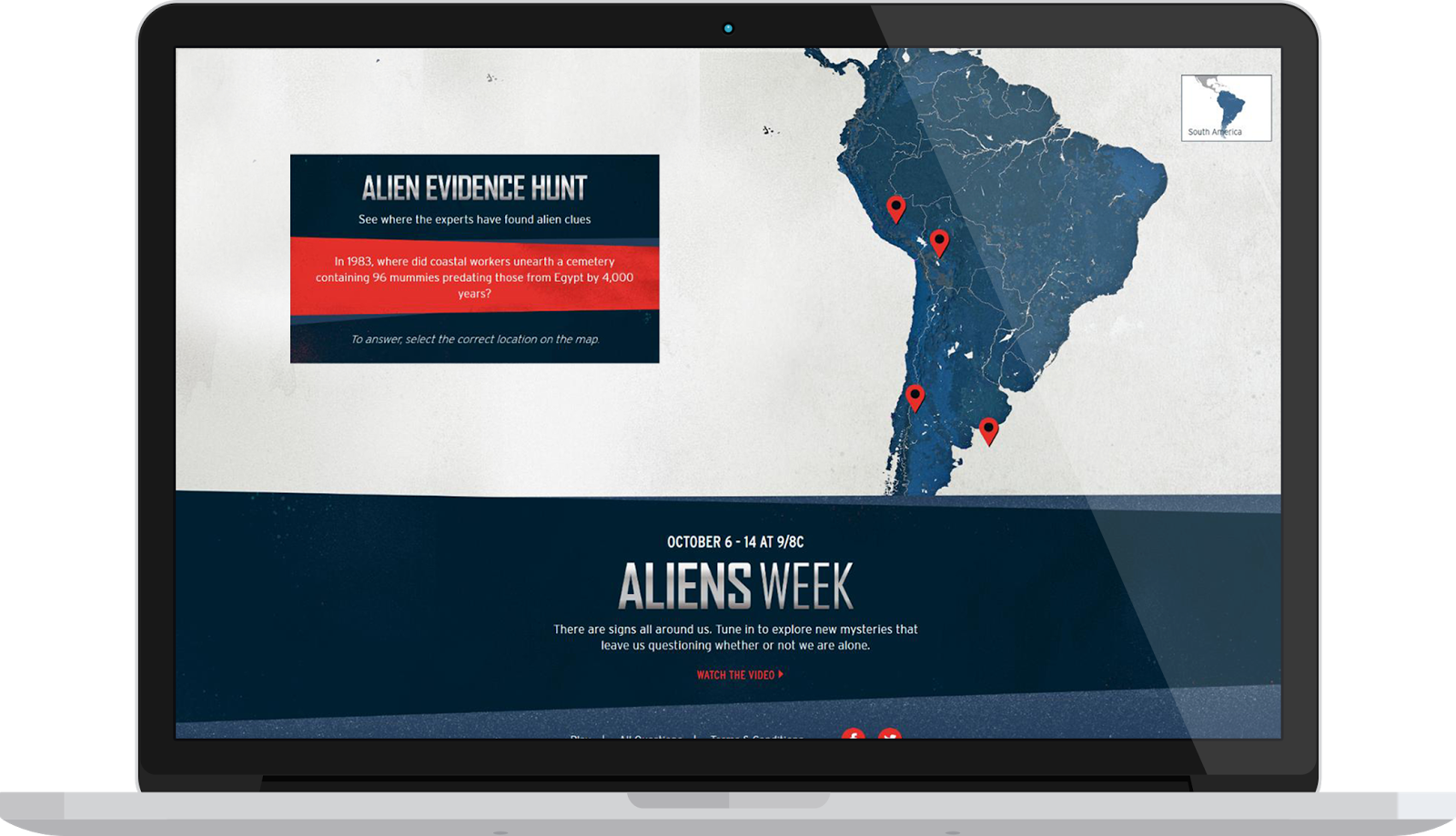 We conceptualized, designed, and built an alien evidence based quiz game. Because each market had its own needs, FROM customized the site setup and worked with A+E Network teams on their deployment, accounting for their distinct regulatory requirements while localizing the content.