WORK
Let's Get Ready: Emergency Preparedness App
We were tasked with creating a customizable parent-guided educational app for kids about emergency preparedness.
Using Adobe Flash Professional and published as an Adobe Air for Mobile native app we created a tilt enabled app where, when vertical displays detailed parent's interface and when horizontal becomes kid centered.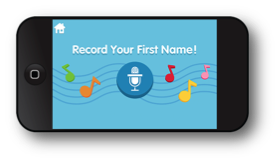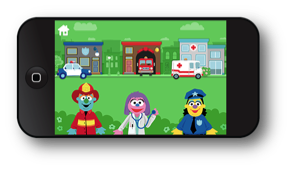 By recording into the app, kids can incorporate the names of their family and friends into a muppet song that animates upon playback. Utilizing device cameras kids can place address labels onto photographs of their home. We incorporated a fun matching game teaches kids about the emergency workers in their neighborhood and buildings where they are found.