THE DIGITAL TRANSFORMATION
ASSESSMENT SOLUTIONS
How to unlock Digital Value? Provide a digital experience that your customers love.
If you aren't doing it, someone is in the process of disrupting you and taking your customers. But it's challenging for large companies to transform. We've repeatedly discovered multi-million dollar opportunities for clients during just a handful of weeks of work.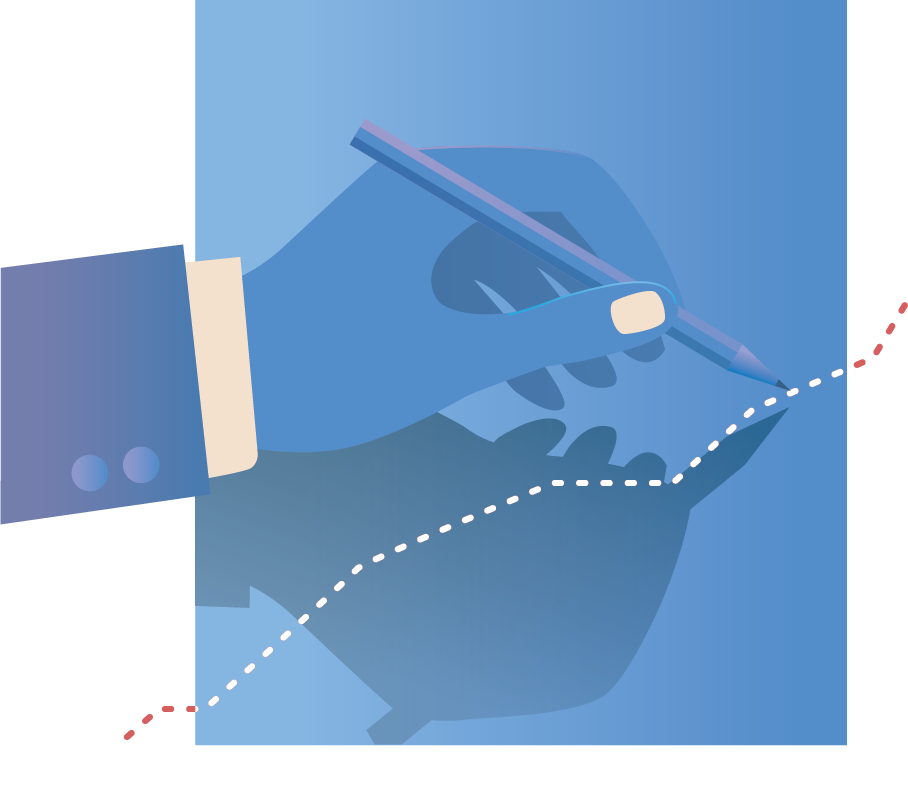 Benchmarking for Success
FROM and the CCOC have worked with many traditional enterprises who have found paths to successful digital transformation, and we have studied many more. We've developed a digital transformation benchmarking tool that can identify where your current processes and capabilities are vs. digital best practices.
---
Customer expectations are ever evolving.

---
How to Invest in Digital Transformation
Most companies invest in digital transformation, but only some become market leaders. You have to know where to invest and how to do it to get the maximum advantage.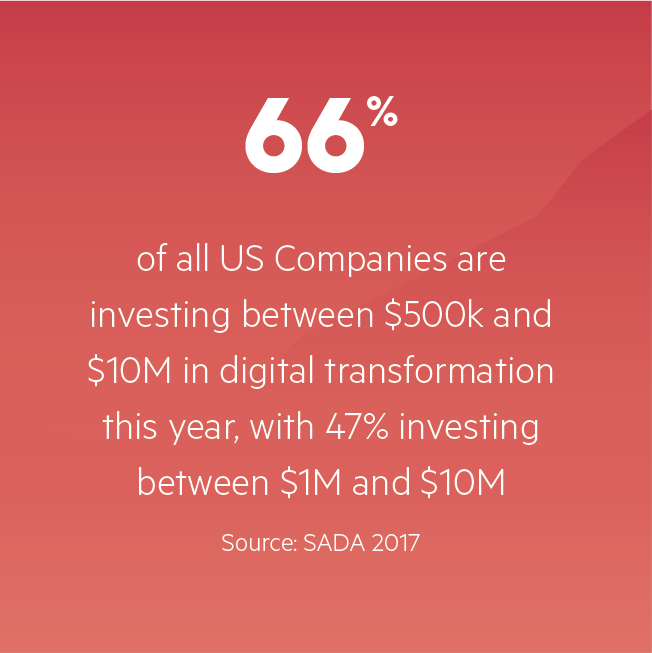 ---
The Chief Customer Officer Council partners exclusively with FROM to deliver the Digital Transformation Assessment.
The CCO Council helps Fortune 500 customer executives unlock hidden profits as they focus on customer success, customer & employee engagement, and CX. Because Digital experience (DX) is a top agenda item for chief customer officers, the CCO Council has partnered with From because of their vast, hands-on experience with leading digital transformation in similar enterprise companies. Click here to learn more about the CCO Council.
---
6 Critical Areas: Where Are You Now?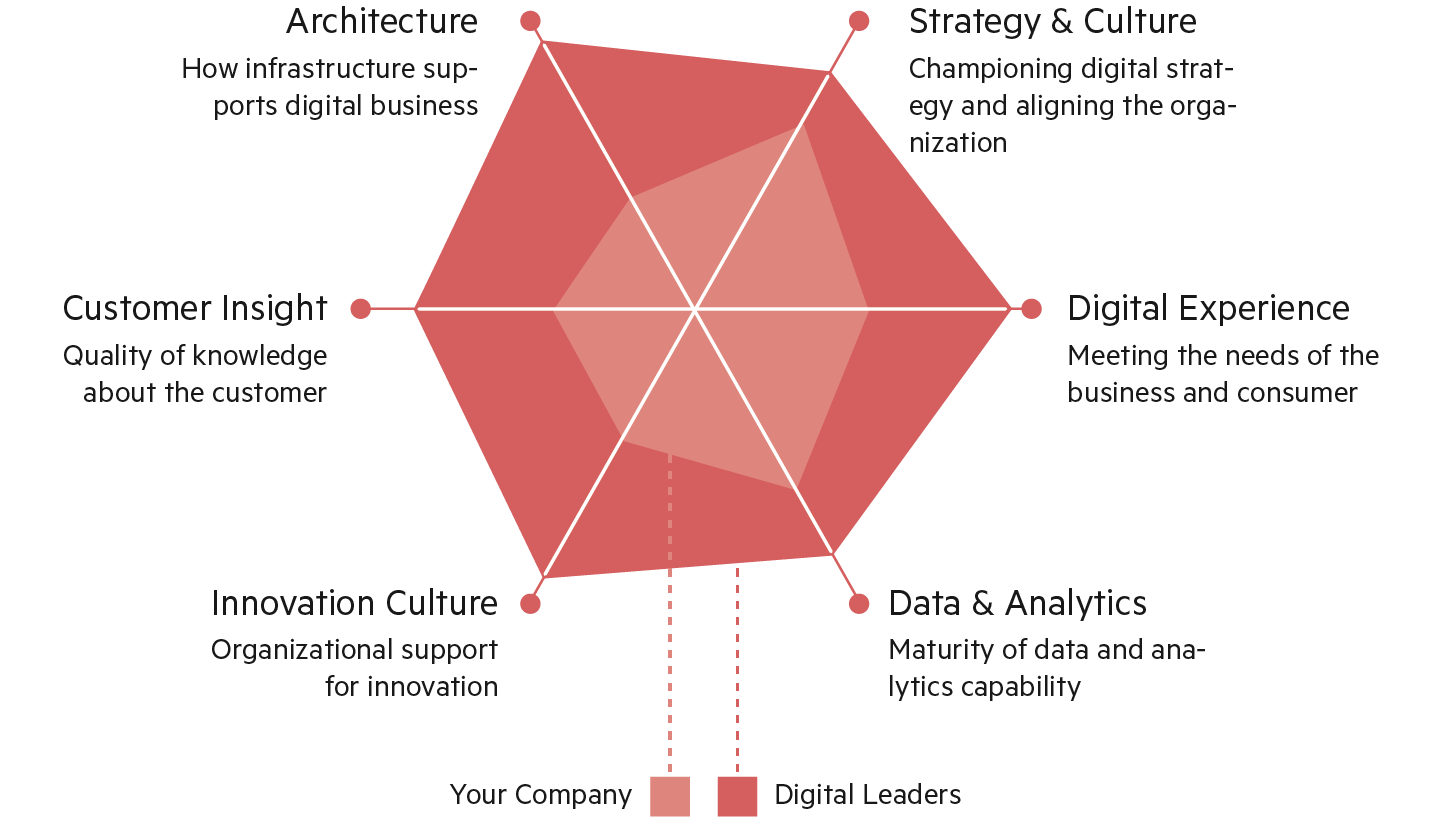 ---
WHAT DOES THE DIGITAL TRANSFORMATION ASSESSMENT DELIVER?
Provides an unbiased, 3rd party evaluation independent of domains or politics

Identifies the biggest gaps that can derail your digital transformation

Helps you expand your vision with digital best practices in gap areas

Gets your teams aligned on the right outcomes, from the c-suite to middle managers and front lines

Helps identify the critical next steps in your digital transformation roadmap

Enables you to evaluate your progress in the overall digital transformation process
GET RESULTS IN FOUR TO SIX WEEKS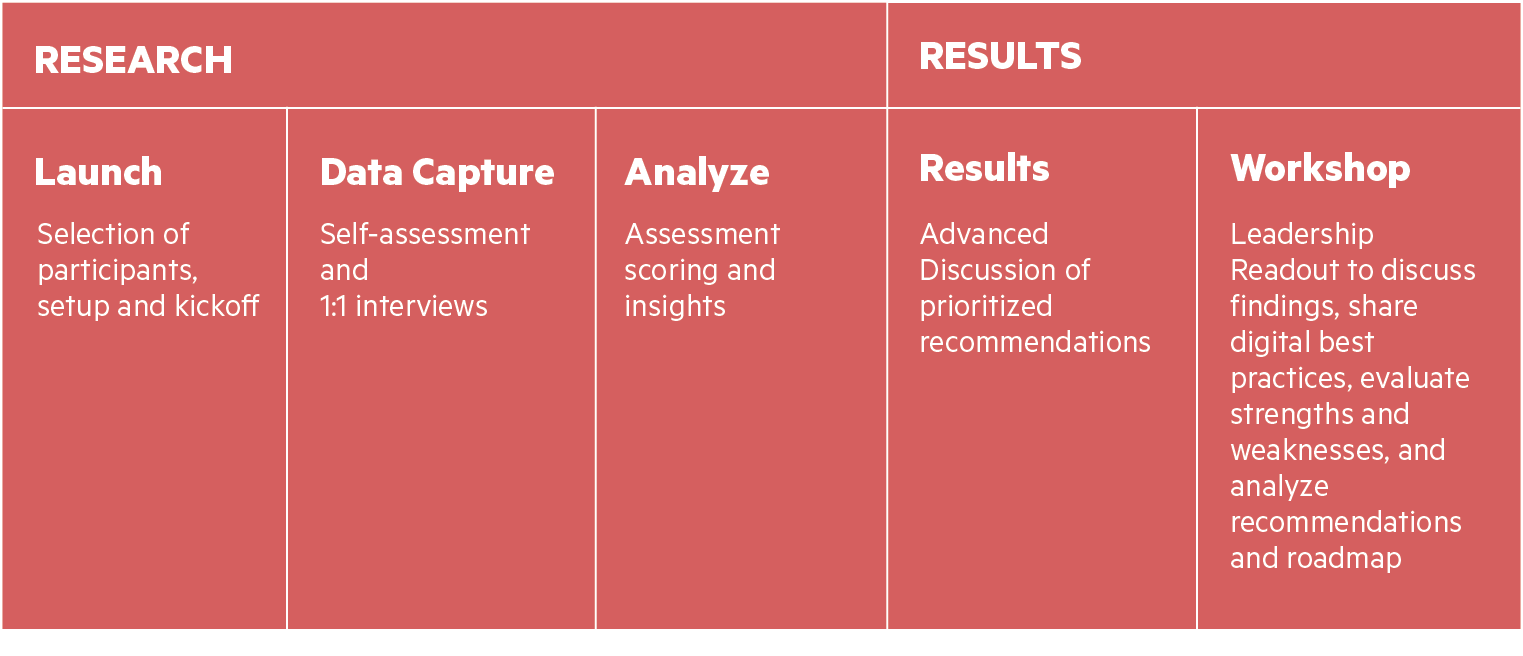 HOW INTENSIVE OF AN ASSESSMENT DO YOU NEED?
Schedule your free 30 minute consultation and find your next digital opportunity.