CUSTOMER JOURNEY VISIONING
MAKING EVERY STEP COUNT
Put your customer at the center of the digital journey to ensure a competitive advantage.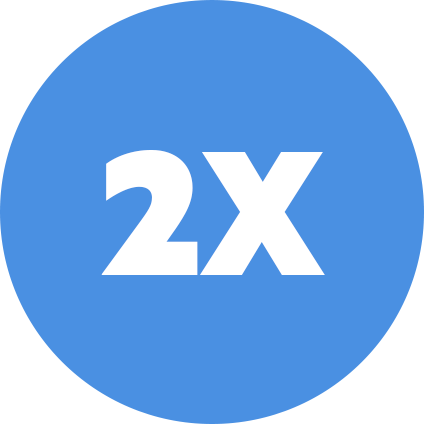 COMPANIES WHO INVEST STRATEGICALLY IN CX MAKE TWICE THE PROFIT.
Source: Accenture & Harvard Business Review
80% OF B2B COMPANIES GET WEAK TO NO RETURNS ON CUSTOMER EXPERIENCE INVESTMENTS.
Source: Accenture & Harvard Business Review
YOU NEED TO CONNECT TO YOUR CUSTOMER ACROSS A WIDE RANGE OF TOUCHPOINTS.
We have helped many Fortune 100 clients get more money from their customers using our patented approach to Customer Journey mapping.
MANY TOUCHPOINTS – ONE GOAL
Today's customer experience spans the virtual and the physical worlds, taking consumers on a continuous journey. All created in service of one thing: a deeper consumer-brand connection. We build effective creative solutions that span a diverse range of digital platforms, connected by a digital backbone.

RESULTS IN FIVE STEPS
Creating a specific vision for your Customer Experience should start with deep insight into the needs of your customer and a measure of the trajectory that the digital world is moving.
CUSTOMER SEGMENTATION
Who are your users and how can they be grouped?
CURRENT STATE JOURNEY AND TRENDS
How are your customers serving their needs today? How will your market evolve over the next 3-5 years?
DRAFTING THE FUTURE STATE JOURNEY
Developing ideas and evaluating their feasibility, costs and likelihood of adoption.
SELLING THE VISION
Tell the story of the vision to stakeholders, supported by research and the economic case.
IMPLEMENTATION
Develop a detailed implementation roadmap and support you to make the vision a reality.