Insights |
By Howard Tiersky
Taking on Amazon: How Walmart Embraced Digital Transformation to Keep the E-Commerce Race Alive
Walmart has maintained their number 1 spot on the Fortune 500 list for the past 11 years, an impressive feat for a 61-year-old brick-and-mortar store in the digital era.
How did this legacy brand, still the world's largest retailer by revenue, sustain their dominance in the retail space while other traditional companies have fallen by the wayside?
This article will talk about the key factors that helped Walmart stay relevant in the age of e-commerce and what other businesses can learn from their digital transformation.

SHAKY START AND SHORT-LIVED SUCCESS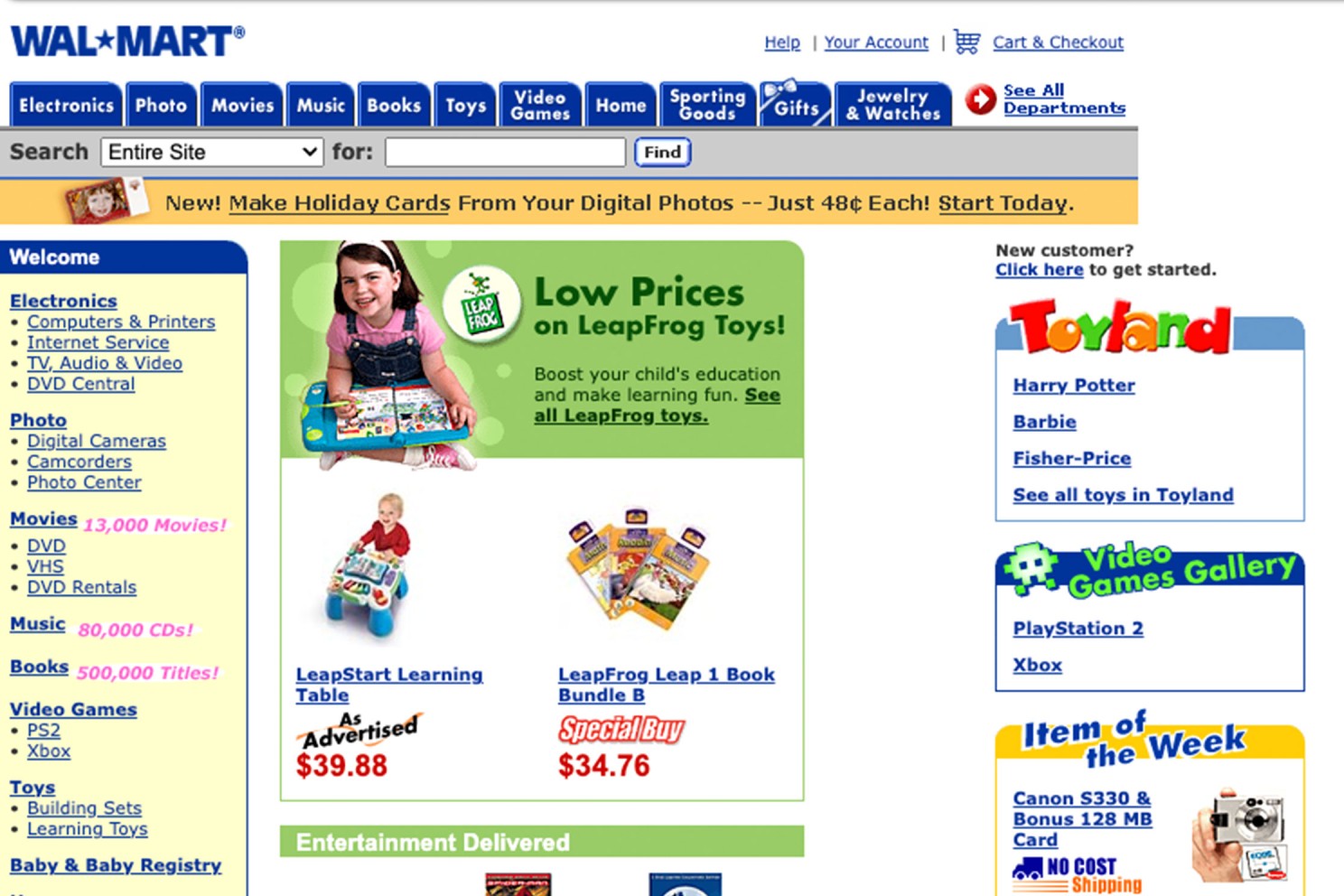 In 1996, when Walmart was already the fourth largest company in the U.S., the retailer made their first foray into e-commerce by launching online stores for both Walmart and Sam's Club, their members-only retail warehouse division.
This initial attempt was more of a test rather than a long-term investment in building an online presence. Then Walmart CEO David Glass wasn't a big believer; he predicted that the company's online store would never even exceed the sales of the biggest Sam's Club warehouse. After all, Walmart was already making $100 billion in brick-and-mortar sales while their future competitor, Amazon, was just a struggling online bookseller with a revenue of $148 million.
These early e-commerce efforts hit a speed bump when Amazon started poaching Walmart's executives, including the software engineer who took the lead in building their website. After a two-year hiatus, Walmart.com was finally relaunched in 2000 and enjoyed considerable success, hitting $1 billion in sales after five years. By early 2005, Walmart.com had over 440 million monthly visits, making it the eighth most popular website in the world at the time, only two spots below Amazon.
However, Walmart failed to capitalize on this growth. The company's investments in their e-commerce operations paled in comparison to that of Amazon's, which poured billions into building their infrastructure.
Walmart's e-commerce site remained basic and clunky, their search engine returned poor results (a search for "cotton socks" would yield cotton candy and yarn), and they didn't connect seamlessly with the stores or the supply chain.
In 2008, Amazon had secured its place as the number one online retailer, with $19.17 billion in sales, while Walmart ranked 13th, generating only $1.74 billion in sales.
NEW ERA OF DIGITAL INNOVATION, ACQUISITIONS, AND PARTNERSHIPS
To revive their presence in online retail, Walmart established a global e-commerce division in 2010 and formed Walmart Labs, an idea incubator tasked with developing innovative digital products.
The lab was initially focused on modernizing Walmart's website, working on solutions like a next-generation search engine and mobile applications that can deliver personalized experiences. They eventually expanded their scope to include developing technological innovations for other areas of the business such as the supply chain, cloud computing, and data analytics.
Walmart also acquired several tech startups and e-commerce companies to fortify their digital strategies and online retail capabilities. One of their biggest acquisitions was Jet.com, a fast-growing e-commerce business that was then gaining over 400,000 new shoppers every month.
Walmart leveraged the company's digital expertise and resources to help fuel their own growth in online retail. Jet.com's founder, Marc Lore, became the CEO of Walmart's e-commerce business in the U.S. and oversaw the rapid growth of their online sales, jumping 176% in three years.
However, the company eventually had to shutter Jet.com's operations and sell other e-commerce acquisitions that turned out to be unprofitable, such as online apparel companies Bonobos and Modcloth.

Aside from acquiring other businesses, Walmart also engaged with key partners and service providers to accelerate their digital transformation. They partnered with Microsoft to make use of the tech company's cloud, Internet of Things, machine learning, and artificial intelligence solutions to drive improvements in the shopping experience. To further streamline business operations and cut costs, they outsourced their finance and accounting functions to an external firm.
By leveraging the expertise of other organizations, whether through acquisition or partnership, Walmart was able to boost their capacity, make progress faster, and focus on critical areas of their digital transformation.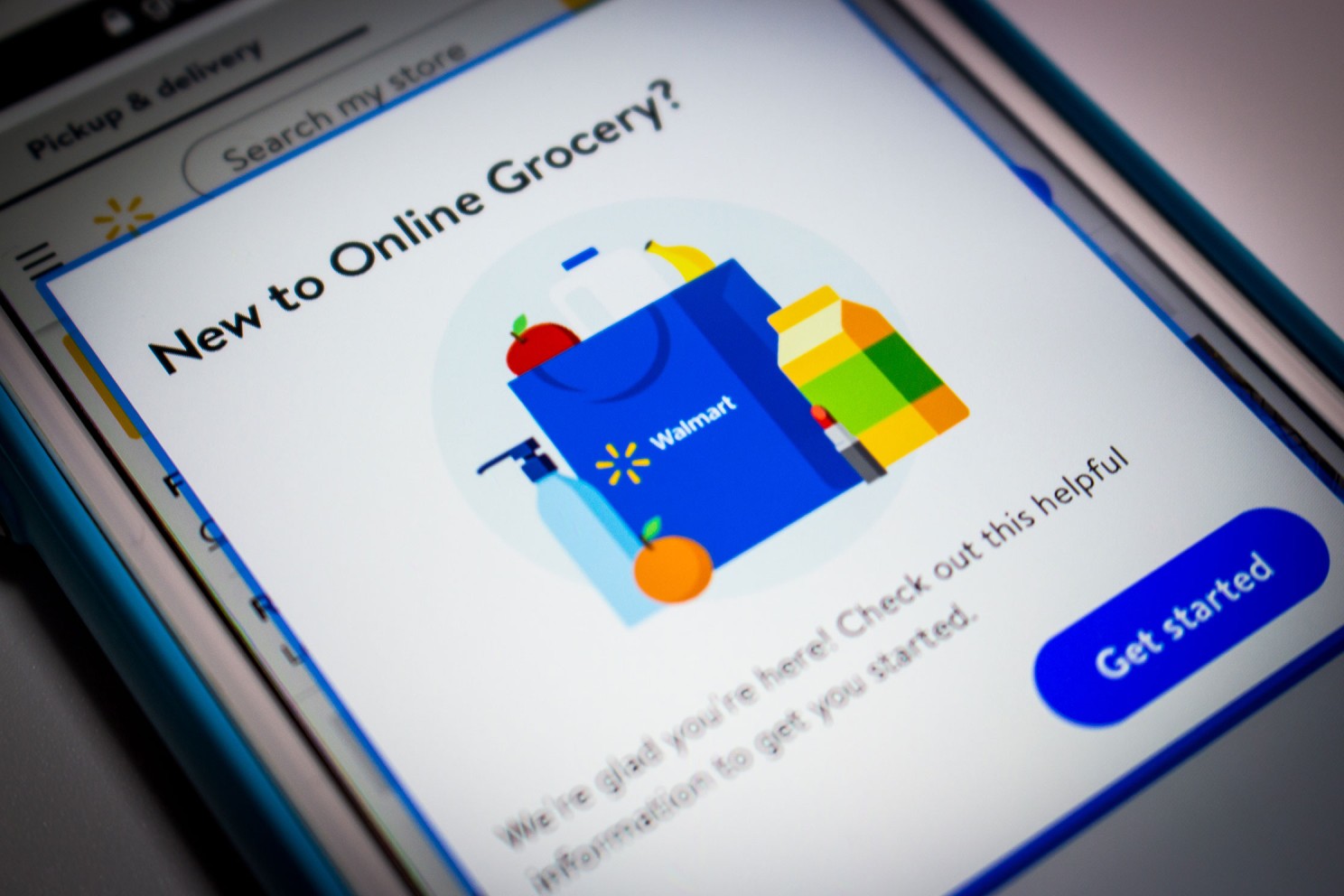 STRONG WINS THROUGH MOBILE SHOPPING
Walmart's e-commerce resurgence was in part propelled by the growing success of their mobile app. Their early experimentation with mobile applications, which produced nifty tools like voice-enabled shopping list creation, finally paid off.

In 2014, the Walmart app soared from 4 million users to 14 million in one month following the launch of Savings Catcher—a feature that scans customer receipts and compares Walmart prices to those of their competitors. If the competitor's price was lower than Walmart's, customers would get a gift card for the difference. They also rolled out Walmart Pay, a mobile wallet integrated with the app that allows customers to pay for in-store purchases using their smartphone.
Walmart continued to build on this progress by leveraging the app to enhance the in-store experience. They introduced features like an updated map that makes it easier to navigate Walmart's stores and "Check Out With Me", a tool that lets shoppers skip the lines and complete their purchase instead with store personnel in the aisles.
By 2019, the Walmart app became the number one shopping app in the U.S. on Black Friday, toppling Amazon from the top spot for the first time ever. While Amazon has since regained its lead, this demonstrated Walmart's ability to remain competitive in the mobile shopping space.
For all its features, however, one key function that the app couldn't do was offer groceries. Walmart had another standalone app for that called Walmart Grocery.
At the height of the COVID-19 pandemic, the grocery app hit an all-time high in downloads as demand for online grocery shopping ramped up. It was at this time that Walmart completed the integration of the grocery app into their flagship mobile app, which meant customers could finally access all Walmart products using just one app.

GROWTH AMID A GLOBAL PANDEMIC
While the mobile app had an important role in drawing in more customers, another crucial strategy helped fuel their e-commerce growth during the pandemic.
Back in 2013, Walmart piloted their buy online, pick up in store (BOPIS) service, which expanded into 1,000 locations after four years.
By the time COVID hit and BOPIS became a leading sales driver in retail, the company was already well ahead of the pack. They were able to leverage their size and physical footprint; about 90% of the U.S. population already live within 10 miles of a Walmart store, so they became the most convenient option for BOPIS. By 2021, Walmart had cornered the largest share of total BOPIS orders among all retailers.
Another service that Walmart launched during the pandemic was Walmart+, a membership program designed to compete with Amazon Prime. It's $40 cheaper per year than Prime and offers unlimited same-day delivery for tech products and groceries (free delivery at $35 minimum purchase vs. $150 minimum for Amazon Fresh).

To upgrade the convenience of their deliveries, the company introduced InHome, a next-level service where highly vetted Walmart associates can go into a customer's house and place the products in their fridge, cupboards, or garage. To ensure security, the associate is only given one-time access to the home and wears a body cam that records every minute of the delivery.
Walmart's massive network of 4,700 stores and 31 dedicated e-commerce fulfillment centers made fast shipping and delivery possible, but the company didn't stop there. They started building four next-generation fulfillment centers equipped with robotics and machine learning capabilities, which will enable the retailer to provide next-day and two-day shipping to 95% of Americans and same-day delivery to 80% of them.

The company is also ramping up their last-mile delivery capabilities, and their drone delivery program is one key area where they are winning over Amazon. By using drones, deliveries can be done in 30 minutes or less after ordering. Walmart has made over 6,000 deliveries by drone across seven states in 2022, while Amazon has only completed its 100th drone delivery as of May 2023.

LASER-FOCUSED ON LOWER PRICES
Throughout their many ventures into digital, Walmart stayed true to the "everyday low prices" strategy that made them a retail titan.
Shoppers don't expect Walmart to have cutting-edge technology or deliver a luxurious customer experience. They go into a store knowing that they will find an expansive selection of products at the lowest prices. It's a simple brand promise and it works.
To consistently deliver on this brand promise, Walmart leveraged digital (aside from, of course, using their massive buying power to negotiate better pricing with suppliers). The company poured investments into making their supply chain highly efficient, automating distribution centers to lower operating costs, and utilizing big data to accurately forecast demand patterns.
One study tracked products sold by both Amazon and Walmart, and they found that Amazon's average price was $14.46 while Walmart's was $8.50. This commitment to offering low prices allows Walmart to fare better particularly during times of high inflation and economic downturns.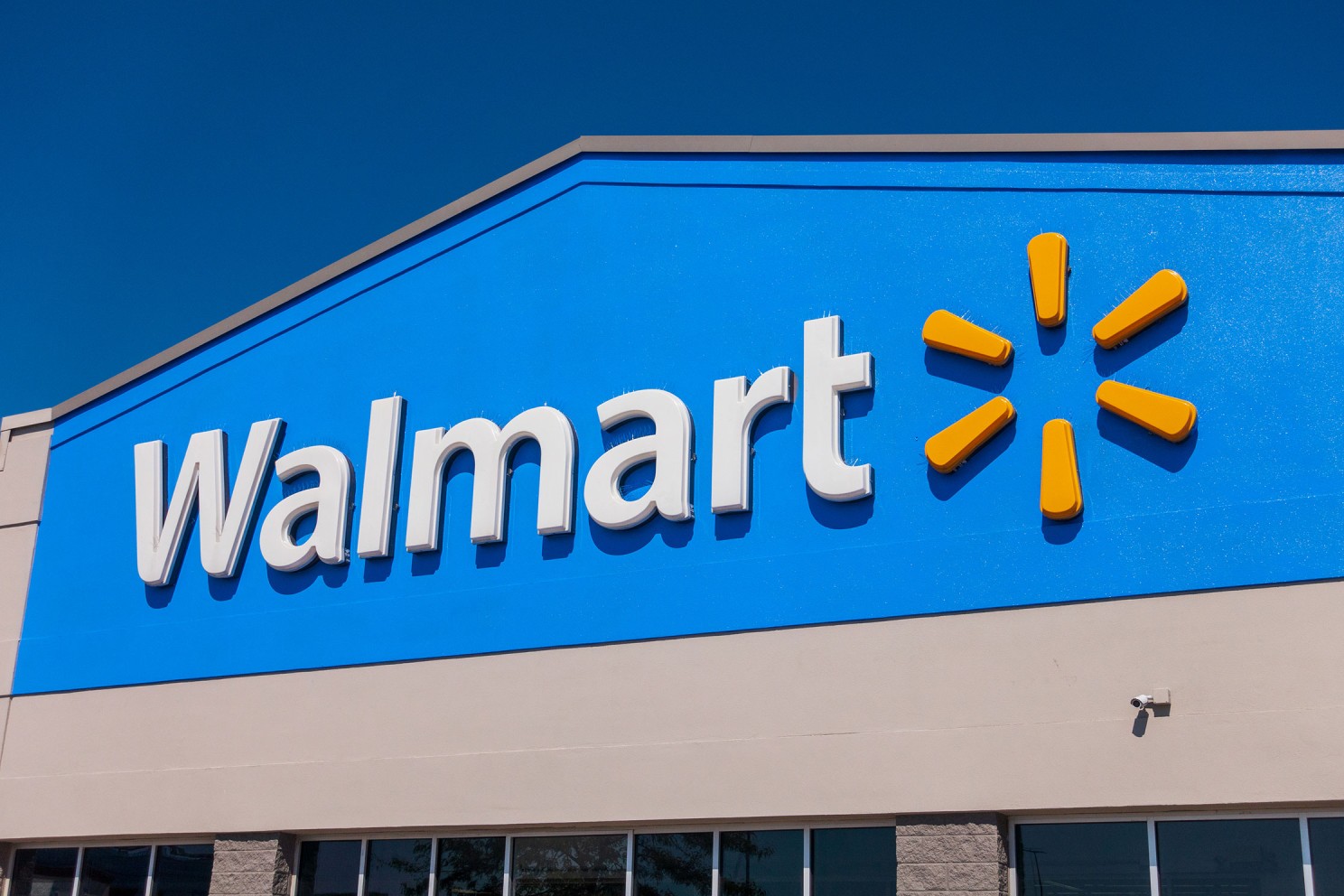 WALMART TODAY
While Amazon remains a formidable leader in online retail, Walmart continues to enhance their digital capabilities and make inroads in the e-commerce market. They're currently the second largest online retailer in the U.S. by market share.
In FY 2023, the company's online sales across all business segments—U.S., International, and Sam's Club—grew by double digits. Global e-commerce sales amounted to $82 billion, accounting for 13% of total revenues.
Walmart learned a painful lesson in the early days when they didn't invest enough in online retail. But their massive infrastructure, intense focus on innovation, and willingness to embrace new ideas make them a strong contender in the e-commerce space.

HOW CAN OTHER COMPANIES ADAPT AND THRIVE LIKE WALMART?
Most businesses do not have the extensive resources, economic power, and market influence of Walmart, but with a sound strategy, they can still transform and become a dominant force in the digital era.
At our company, FROM: The Digital Transformation Agency, we work with dozens of large companies like Avis, NBCUniversal, Airbus, and JPMorgan Chase to help them leverage digital in order to remain competitive in their industry.

Here are four strategies to effectively push against irrelevance in the digital age:

FOCUS ON YOUR CUSTOMERS' NEEDS AND EXPECTATIONS
A key pillar in Walmart's success is their single minded-focus on keeping prices low and inventory high because they know that this is what customers need and expect from them.
On the pricing end, Walmart made sure to invest in their supply chain and data analytics so they can make operations more efficient in the long term, keep costs low, and pass on the savings to their customers.
In terms of inventory, however, one of the challenges of offering a large selection of products is how to make it easier for customers to find what they want, both in-store and online. This was particularly an issue in the early version of Walmart's website due to its weak search engine capabilities.
By modernizing their search engine, Walmart was able to make more of their inventory accessible online and enhance the shopping experience for customers. Meanwhile, the addition of a store map to the mobile app helped shoppers navigate through the store and made on-site shopping a lot more convenient.
By keeping their focus on the customer experience and on how they could best satisfy customer needs and expectations, Walmart was able to align their digital strategies and solutions to support their core value proposition.

EMBRACE EXPERIMENTATION
The digital initiatives that helped Walmart deliver on their brand promise was made possible by making digital innovation a priority. In establishing Walmart Labs, they encouraged a culture of ideation and experimentation that welcomes ambitious ideas.
Through this approach, the innovation lab not only managed to upgrade their website and build a competitive mobile app but also produced solutions that transformed other key areas of the business.
For the experimentation process to bear fruit, however, it's important for companies to nail down the actual problems that their customers care about. This way, they can come up with feasible solutions that deliver real value instead of mere vanity projects that are not really relevant to customers.
An effective approach to gain actionable customer insights is customer research. At FROM, we make sure to conduct customer research as a first step in any digital transformation initiative.
One method we often use is observational research, which involves observing how customers use a product or service and asking them to share their thoughts throughout the process. We find this technique to be very useful in uncovering customer pain points and areas of friction that need to be addressed.
For example, if we're looking to help a client improve their e-commerce site, we'll recruit a number of customers and have them shop on the client's website while we observe how they go about the process. We'll ask them to verbalize what they're thinking as they search for products, choose the ones they like, add selected items to their cart, and pay for their purchase.
Through this approach, we can get a more accurate picture of the challenges in the current shopping experience and use these insights as a guide in ideating solutions.
OPTIMIZE YOUR KEY ASSETS
While Walmart was playing catch-up with Amazon in the e-commerce space, they did have a crucial asset that Amazon didn't: their expansive network of stores. By integrating digital initiatives with their brick-and-mortar facilities through the "buy online, pick up in store" service, the company was able to deliver a shopping experience that their customers were looking for and gain a strong competitive advantage over their competitors.
More importantly, Walmart got a head start by developing their BOPIS capabilities early on. When the pandemic hit, they had the systems and institutional knowledge in place to implement the service more efficiently than the other retailers.
Another crucial advantage that the retailer has is their people. Walmart is the largest employer in the world, with about 2.1 million workers globally, and three-fourths of them are in the U.S.
With such a huge workforce, they can pair their digital experiences with human support to deliver more value to customers. Examples of these are the "Check Out With Me" feature on the mobile app, which makes checkout much quicker for in-store shopping, and the InHome service, which adds a premium experience to the delivery service.
Other companies can also secure a similar advantage by identifying the unique assets that set them apart from competitors and leveraging digital tools to amplify these differentiators, like Walmart did.

LEVERAGE EXTERNAL EXPERTISE
In pursuing digital transformation, Walmart knew that they needed the technical knowledge, resources, and experience of companies that are more immersed in areas like e-commerce, data analytics, and app development.
Since they had the money to do so, they made a string of acquisitions to bring these companies into the fold. While a number of these acquisitions didn't work out well, Walmart was still able to benefit from the expertise of the people they brought in, such as Jet.com CEO Marc Lore who drove the growth of their online sales.
They also worked with companies such as Microsoft, which had the technical expertise to support their transformation and help them drive business outcomes.
Since Amazon was already years ahead of them in the e-commerce space, Walmart had to speed up their innovation and keep up with the rapidly evolving expectations of customers. Building capacity on their own would've taken so much more time and resources. By partnering with key organizations, they were able to achieve impactful results much quicker and keep pace with the competition.
Other businesses can reap similar benefits by collaborating with external firms like FROM. We have decades of experience helping companies in pivotal areas like digital strategy, product development, program management, and customer experience.

IN SUMMARY
A lot of legacy companies face an uphill battle when making the transition to digital, especially when their competitors are already far ahead of them. However, success is still possible when businesses are willing to invest in innovative solutions, optimize their resources, and put customers at the center of their digital transformation.

SUCCESSFUL INNOVATIONS OF OTHER ENTERPRISES
Our team has helped dozens of large companies implement innovative digital solutions. Here are a few success stories: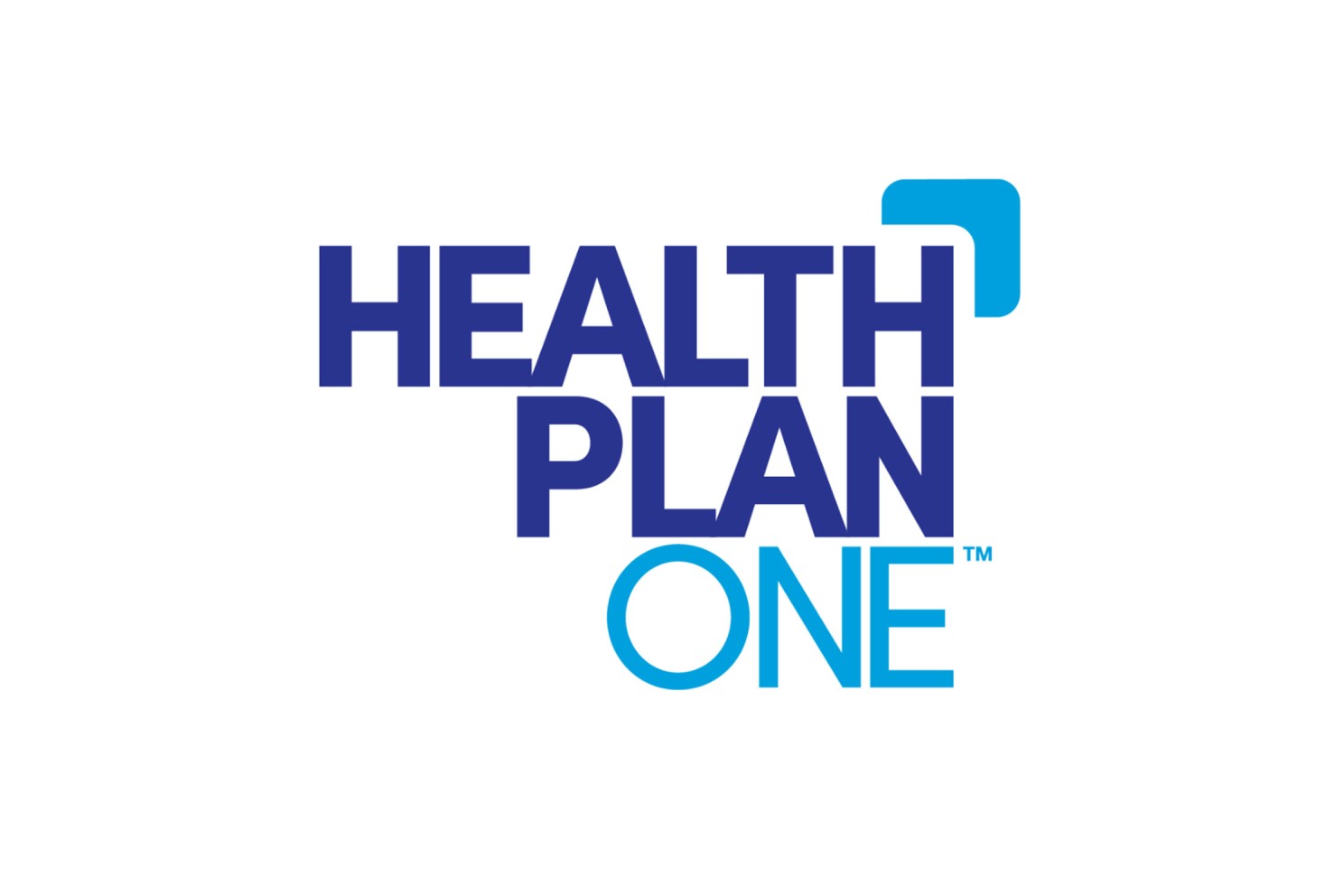 HealthPlanOne
HealthPlanOne, one of the leading Medicare brokers in the U.S., wanted to deliver a digital experience that would help customers choose the right healthcare plans for their needs. Customers often felt overwhelmed by the variety of available plans that they would end up asking an agent to help them make a decision.
To support HealthPlanOne in meeting this core customer need, the FROM team built a highly engaging digital interaction that offered different levels of guidance and education about Medicare. With this new tool, the company achieved lower agent call time, cost savings, and a best-in-class digital experience that significantly increased online conversions.

AAA
The American Automobile Association wanted to improve their invoicing and billing processes to minimize errors, increase data accuracy, and make their back office more efficient. With this upgrade, the AAA would be able to deliver a superior experience for their partners, employees, and customers.
We collaborated with them to create a scalable digital roadmap for the planned improvements. To ensure that the strategy is sound and feasible, we employed various customer research methods such as observational research, surveys, and interviews to better understand the target audience. Our efforts paid off as the roadmap delivered significant ROI with less than one year payback.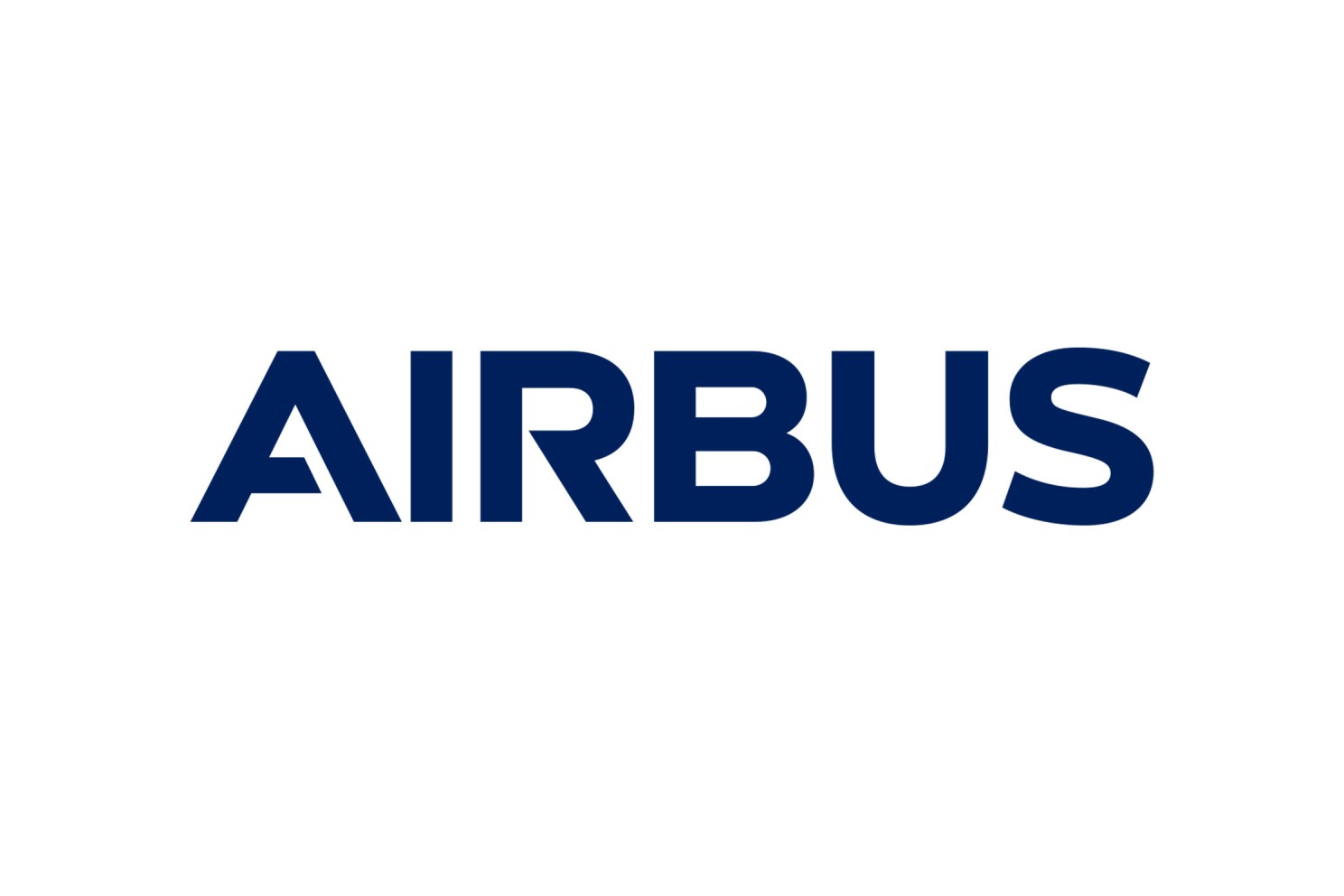 Airbus
As a global leader in aerospace technology, Airbus has the capabilities to produce high-definition images through innovations in their satellite imagery.
To help the company optimize the value of these assets, our team worked with them to create a convenient e-commerce experience that enabled customers worldwide to order on-demand, custom aerial photography taken by their constellation of state-of-the art satellites.
Get started with your own digital transformation. We can help.
My Wall Street Journal bestselling book, Winning Digital Customers: The Antidote to Irrelevance, contains a blueprint for developing a successful strategy for your company as well as practices to aid in identifying new trends and opportunities to explore. You can download the first chapter for free here or purchase the book here.