News |
Published 11.9.2016
FROM Goes in Search of Aliens for A+E
You've heard of Shark Week – well it's time to get ready for Aliens Week! FROM partnered with A+E Networks to create "Aliens Evidence Hunt", a global campaign to promote Aliens Week and the show Ancient Aliens.
Set to run in Germany, Italy, Russia, Spain, Portugal, Poland, Japan, Latin America, Southeast Asia and the UK, the campaign is a social media quiz with more than 20 questions about aliens, including several region-specific questions.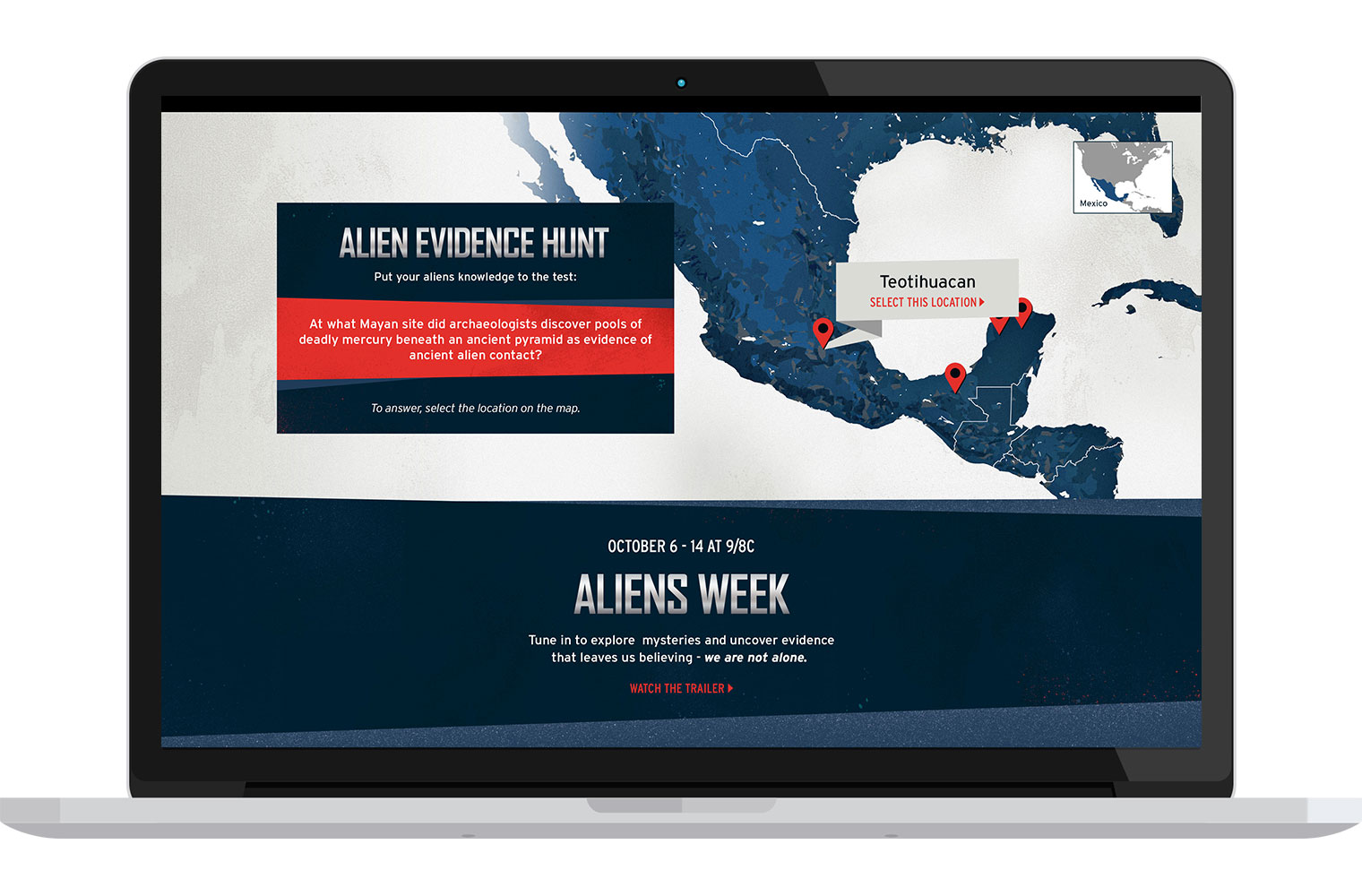 When the user enters the correct answer, they'll see a clip of the show explaining the answer and have the ability to share to Facebook and Twitter. They can also view a map of all the questions by region, answer other questions, share, etc. Most regions will also have a sweepstakes to win prizes, the grand prize being a paid trip to AlienCon in California.
Each region had its own requirements, so FROM customized the site setup to meet the needs of each region (some with no sweepstakes, some with sweepstakes only after social sharing, some with sweepstakes not tied to sharing, etc.), and worked with local A+E Network teams on their deployment, accounting for their distinct regulatory requirements. Also included with the design and development is the ability to translate all text on the site to smoothly and elegantly to all languages.
The first Aliens Week campaign was launched September 15th, and the campaigns will continue to roll out through October 11th.