Insights |
By Howard Tiersky
WHY CUSTOMER RESEARCH MIGHT SHOCK YOU
Many companies and executives are fairly confident that they "understand" their customers. But in my experience, every customer research study yields some surprising findings that none of the customer "experts" could have predicted.
And sometimes these unexpected insights are the core of a critical new opportunity to improve a product, differentiate in the market or create new customer delight, so it's critical that customer research is not only done regularly, but done in a way that invites these types of unexpected findings.
Here's a few examples from my twenty plus year journey of customer research.
YOUR CUSTOMERS MIGHT SURPRISE YOU
Carla, a 45-year-old social worker and mother of four from suburban Cincinnati, agreed to participate in some market research my company was conducting.
We had been hired to study consumers who had not yet adopted online banking in order to understand what was holding them back and identify how to persuade them into trying it.
We asked Carla some introductory questions, which she responded to with intelligence and humor.
She described how she shopped online, Facetimed with her kids, and used many apps on her smartphone. One such app helped her coordinate a large church volunteer group she ran.
We then got around to the topic of online banking. She confirmed to us that she was pretty dead set against it.
We probed as to what was holding her back.
She explained her mindset with an analogy: "Have you ever been writing something in Microsoft Word," she asked, "and the computer crashed, and you lost all your work?"
I responded that yes, that had happened to me more than once and it is very frustrating.
Sensing that I understood her, she connected the dots for me, explaining, "Honey, I just can't afford to let that happen to my money."
At that moment, a sound could be heard from behind the one-way mirror at the end of the room.
It was one of my clients literally falling out of her chair in the observation area. Thankfully she was not injured.
MANY CUSTOMERS ARE NOT LIKE YOU (AND IT'S IMPORTANT TO REALIZE THAT)
In my decades of direct customer research, the most recurring theme has to be that when research is structured correctly, you will learn things that you never would have thought of. Even with years of conference room brainstorming.
You will encounter people who have very different perspectives from your own and see the world in a fundamentally different way.
You may realize that without directly interfacing with your customers, all the data you have accumulated and analyzed up to now has been interpreted through your own world view, experiences, values, and beliefs.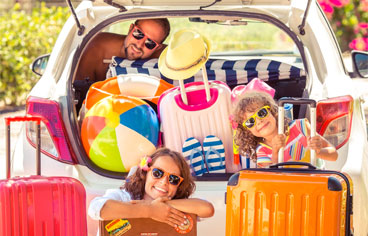 While doing research on vacation planning for a major theme park, I observed that many families print out large numbers of web pages and sit down together to review the printouts—giving a huge advantage to vacation destination's with a visually appealing website.
It's a common behavior. But I've never done that. Never even thought of doing it.
I've seen customers who couldn't sign up for a diet program because the business didn't provide the nutritional information they needed to determine if it would work with their allergies.
I don't have any food allergies (though I never feel quite right after eating Thai food).
I've seen customers who don't sign up for lower electricity rates over concerns their power would be restored more slowly in the event of an outage if they were using the cheaper plan.
My client never even considered this an issue that customers might be worried about because, based on how the industry works, it would never happen.
The client knew that and I knew that, but clearly potential customers might not.
We started telling them and it boosted conversion rates.
It is often enlightening to connect to actual customers and get answers to your research questions directly from "the horse's mouth".
There are effective methods of direct customer research that you can use, and which I discuss in my book, Winning Digital Customers. You can get your copy here.