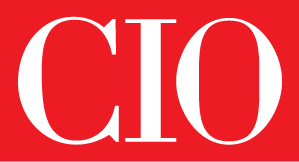 Why CIOs Must Co-Lead CX (Customer Experience)
Forrester recently gathered top Customer Experience (CX) professionals from around the world for the Forrester CX Forum in New York. For the uninitiated, CX is the discipline of defining the step-by-step customer journey from marketing through sales and service. It defines the key capabilities, content, and interfaces that need to be present at each customer touchpoint and how those touchpoints work together to form a cohesive experience.
Forrester found that from 2011 to 2015, revenues for companies that scored near the top of the Forrester CX Index™ outgrew that from a group of companies who scored poorly (CX laggards in Forrester's terminology) by more than five to one.
But who is actually in charge of CX, and who should be? Many CIOs classically would respond that these types of matters―the design of the website, its features, and generally how we interact with the customer―is the responsibility of marketing or other areas of "the business." Once "business" decides what they want, IT will build and support it - that's the breakdown of responsibilities. For the CIO, this may seem to be the most efficient arrangement, as they have plenty to worry about and sometimes it's nice to be able to identify something they don't have to focus on.
But in testing this classic mindset through conversations with many of the CX experts at the Forrester Summit, I heard a strong, unanimous dissent with this traditional view. The view of the CX community is that to deliver great results in customer experience, senior IT leadership must be intensively involved in the full CX lifecycle, not merely a recipient of requirements when it's time to write some code, and not merely kept apprised in an "FYI" type fashion. For example, Ori Soen, General Manager of Medallia Digital, a leading provider of CX software, offered, "We clearly see that when CIOs and their IT teams are customer-centric and focused on CX, the organization is able to generate much better business outcomes from its CX investment."
These experts point to successful CX companies, such as Google, Facebook, and Airbnb, where the development teams and business teams are working as one unit, making decisions about the experience, and implementing it together.
As Daniel Davenport, Managing Director of Liquid Hub, an agency that focuses on customer engagement, articulated, "I think it is important for the CIO to have a voice at the table and co-create the ultimate solution."
But as busy as enterprise CIOs and their key lieutenants are, I pressed the CX experts at the Forrester Forum as to exactly why it's truly essential that the CIO be so aggressively involved in CX and what the specific areas of value are. After speaking with some CX professionals, I derived five key areas of significant value that are derived from CIO involvement in the CX process.
1. Art of the Possible
CX innovation sits at the intersection of customer need and the ever-changing landscape of what is technically possible. It's too abstract for CX professionals to define requirements and ask IT to figure out how to make them work if the CX teams don't have a good sense of what they have to work with. New technologies from Artificial Intelligence (AI) to Virtual Reality to In-memory computing make it possible to do things today that were impractical just a year or two ago. But IT can't be expected to "brief" CX professionals on every technology in the world. Instead, the process needs to be a collaboration of those studying what customers need and those studying what technology is newly enabling so that they can pool their knowledge and find new intersections where value can be created for the customer and the company. That only happens when IT is intimately involved in the ongoing process of considering the next generation CX.
2. Understanding Level of Effort and Dependencies for Prioritization and Planning
In an enterprise, there are typically many systems and many simultaneous programs going on that impact what can be implemented, when it can be implemented and with what level of effort. CX teams need to be constantly considering how their visions intersect with the technical reality of enterprise IT to develop CX roadmaps that aggressively bring new capabilities to market, but don't crash headlong into other initiatives, system upgrades, or compliance issues.
Furthermore, CX design requires the continuous balancing of the customer's optimal experience and various business considerations, including the cost of implementing new capabilities and the cost of supporting them. A significant component of these cost factors is IT. Therefore, there is a constant and ongoing need to both understand from IT what the level of effort might be for any given enhancement, and perhaps even more importantly, IT should be a creative collaborator in thinking about how to optimize technical approaches so that great CX ideas can be implemented with a sensible value equation. To do this effectively, IT can't just "cost out" requirements provided by the business, but needs to be "on the inside" to understand what is really trying to be accomplished. Sometimes the answer that works economically relies on a different set of requirements than that which was initially envisioned, and an engaged senior IT partner can get creative with their colleagues to search for the best value equation.

3. Measuring CX
Measurement is a huge component of CX. The goal of CX is to move the customer through a journey from awareness to consideration to purchase to advocacy and loyalty. Many discreet components make up this journey across various touchpoints: the emails sent to customers, individual features of an app, the information available to call center representatives, and the way returns are handled. The constant obsession of CX professionals is, "How do we make this process better so the customer is more delighted and the business outcome is even more robust?" But to do so, it is essential to constantly measure the impact of each individual component of the customer's mindset and behavior. Measuring these many interactions is often complex because it requires collecting data across many different touchpoints and then being able to correlate it so as to figure out the puzzle of causality. That requires understanding enterprise data and how to connect it across very diverse systems ― an expertise that IT needs to bring to the table.
In addition to the enterprise systems themselves, there are many excellent and deeply technical tools that support the CX measurement process. CIOs need to be deeply involved in these systems just as they would in finance or HR systems. I spoke with David McBride, a CX expert and Director of Product Management at IBM who argued, "CIOs have long been focused on creating technology to help businesses operate; when they participate in the CX process, they get to see data or even videos of customers and how they may be struggling to move through the current customer journey." IBM's Behavioral Analytics tool (formerly known as Tealeaf), for example, offers tools that record user sessions for analytical purposes. McBride notes, "There is nothing like seeing a session replayed to illustrate the extent of a particular struggle."

4. True End-to-End Perspective
Lastly, in enterprises very often there isn't just one CX initiative, but many, focused on different products, channels, touchpoints, or customer segments. The office of the CIO can often make sure that the ultimate customer experience is achieved by making sure that there is cohesion to both the technology and also the management of data across these different initiatives.

I spoke with Angela Wells, Senior Director, CX at Oracle about this, "At Oracle, what we have seen is that the CIO can and should be essential to CX decisions. What has happened at a lot of bigger companies is that they have made many 'one-off' decisions about what they thought were best-in-breed solutions in separate [areas of the business], and then the data didn't talk to each other. It all got pretty sporadic and expensive, and it didn't really deliver the customer experience [desired]. So, what we have found is that CIOs have become a centralized source for thinking about what's going to happen to that data. They are thinking more of an umbrella; what's best for the whole company, not just what's best for my little niche?"
As small steps in customer experience grow into a larger program, you run the risk of chaos if there isn't someone with the broader perspective. Dimitry Grenader, VP Product Marketing at Luminoso, a leading player in the AI arena, expressed this passionately, "In this day and age, CX should not just be left to marketers. Software is eating the world, and being able to put together the right platform will ultimately determine the success or failure of the efforts. Everything in today's world starts as a feature, then becomes a product, which in turn becomes a platform, and finally becomes the operating system. If you don't have the right operating system, you are building a castle on the sand."
"I believe that a CIO must at the very least be a strong stakeholder, if not the driver of the CX process."
Oracle's Wells summed up this shift in terms of the evolving role of the CIO in our new digitally transformed world, "If you are thinking of the CIO as that straight tech-minded person, you are going to miss out on that more modern CIO that is a Chief Innovation Officer who takes responsibility to figure out how we make the most of what we are spending on technology to deliver the best customer experience."

As Forrester Vice President and Research Group Director Sharyn Leaver summed it up, "Compelling experiences, delivered digitally, separate CX winners from laggards. Firms that lead their industries to customer experience aggressively embrace business technologies to help win, serve, and retain customers — and they do so at rapid pace. This requires intense involvement from CIOs and their teams. Not at an arm's length. But through ongoing collaboration and innovation.
"CX brings new prominence to technology's role, but also new pressures on CIOs. The pervasive need for digital experiences exposes old systems, static organizations, and especially outmoded cultures that cannot deliver at the speed of the customer. For the CIO, this is much more daunting than merely spinning up a digital or mobile team. For many, success will require an overhaul of their organization – the people, processes, governance, and technology itself."