Insights |
By Howard Tiersky
What Aren't You Seeing?
And Why It Could Be Limiting Your Business
When things become familiar to us, we often stop "seeing" them. There are so many details in the world that in order to keep us sane, our brains are programmed to see and focus primarily on what is different in our environment or the people around us, and to pay less attention to what hasn't changed. While this keeps our brain from being overloaded, it can also mean we don't realize the problems that are right in front us because we've grown accustomed to them.
For example, we can be so familiar with how our business operates that we stop "seeing" the small issues and pain points that may drive our customers away or rack up unnecessary costs.
But you can change that! Before we talk about how to look at your business with a fresh set of eyes, let's further prove this idea that we "stop seeing (or hearing) things."
Here are some fun examples of everyday phrases that most of us have stopped noticing because we've grown accustomed to them, even if they no longer make sense.
"HANG UP" THE PHONE
Decades ago, phones used to have a handset that was "hung on" a hook in order to disconnect a call. Today, we just push a red button, we don't need to "hang up" anything. It's not just that we haven't changed the term, but we don't notice the illogic behind it.
COPY PASTE
Back when you used typewriters and you wanted to take something, you'd usually cut it out and tape it onto the paper. But why do we use this term to refer to moving text around a computer? Also, why is the "paste" icon represented by a clipboard? What does that have to do with paste?
"TURN" SOMETHING OFF
What are you turning exactly? Aren't you pushing or switching it on? Most appliance switches in the past involved a turning motion, which is where this term came from. They don't anymore, but we still say it and probably don't notice that it doesn't make any sense.
WHY DOES THIS MATTER?
When people grow too familiar with what they usually see or experience, it becomes more difficult to notice the illogic that's happening.
What if there's a kink in a process that everyone has grown accustomed to that causing them to lose customers? Without realizing it their customers transfer to a competitor who doesn't have that problem.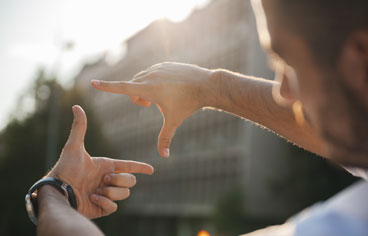 HOW TO SEE YOUR BUSINESS WITH A FRESH SET OF EYES
The trick is to channel our inner five year old—the one that constantly asks "why." Here are a couple ways we can change the way we look at our business:
OBSERVE YOUR CUSTOMERS
What is their experience like? Where are they having to exert effort? Are there times they seem frustrated? Bored? Annoyed? Are these negative emotional states truly necessary? For example if your customers spend a lot of time online or filling out forms. This may be how your business has "always been," but there are better ways today.
LEVERAGE NEW EMPLOYEES
Since new employees aren't accustomed to the processes that are in place, it's all new to them and they are more likely to notice oddities. Do you have a model or policy in place that encourages new employees to ask those types of questions? Or are they told to keep their observations to themselves until they have been fully trained? (And therefore become accustomed to what may in fact be outdated processes, policies or technologies).
LOOK AT OTHER BUSINESS MODELS
Some problems are industry-wide and are just accepted as how the industry operates. We took one of our pharmaceutical clients to a cupcake factory to observe rapid manufacturing as a way to help them develop ideas about how to speed up their drug research and development, and they came back with some great new ideas.
THINK ABOUT STRETCH SCENARIOS
Take an aspect of your business and think about a transformational future. If a bank has a hundred customers coming in with an average wait time of six minutes, a stretch scenario would be seeing what kind of technologies or processes would be needed to give a thousand customers a wait time of less than a minute, without additional staff. The stretch goal may or may not be possible, but striving towards it helps force your brain to see your business differently.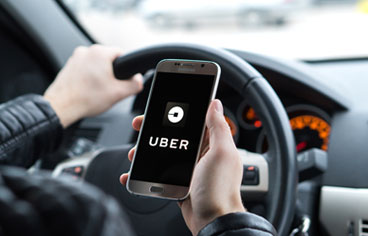 In this fast changing time of digital transformation the most successful companies are the kind who are disrupting the way business is done or creating new types of customer services.
Uber took an arguably, meat and potatoes industry, and figured out how to reinvent it by creating a fundamentally different and much better user experience. Then they go a step further by also reinventing how the service is delivered.
Amazon has done this consistently. Instead of selling things themselves, in the Amazon marketplace, sellers can make a listing and market their products.
And Bitcoin introduced a new way for people to go about their financial transactions. So many assumptions about money being limited to a country or controlled by a specific entity have been broken by crypto currency.
Whether you have some wrinkles to iron out or a massive change that needs to be made without realizing it, I want to encourage you to keep asking those questions. I urge us to keep looking for the little things that don't make sense in our business and find ways to improve them. Sometimes it just takes a fresh set of eyes to discover an entirely new game-changing perspective.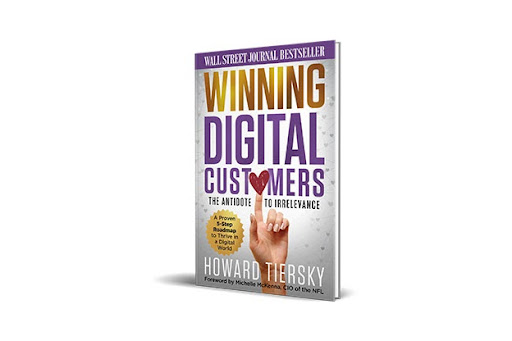 In my Wall Street Journal bestselling book, Winning Digital Customers: The Antidote to Irrelevance, I teach you how to think outside the box and ask the right questions to help reinvent and transform your business to win the love of your customers. Get the first chapter for FREE here, or purchase the book here.