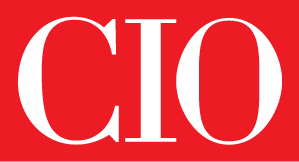 Tony Robbins Extracts The Three Secrets of Entrepreneurial Success from the Founders of Skype, Venmo, and Airbnb
Over 2000 entrepreneurs gathered last week in Palm Beach, Florida for an exclusive and sold-out event led by Tony Robbin, the best-selling author, business strategist and coach.
The majority of the program was proprietary content available only to paid attendees at prices comparable to those of Super Bowl tickets. But Robbins did share a roughly two-hour block of the five-day event free with the world via a Facebook Live stream. During this part of the program, Robbins interviewed, live on stage, a series of massively successful entrepreneurs from the tech industry, including Jonas Kjellberg (co-creator of Skype and iCloud), Iqram Magdon-Ismail (co-founder of payment app Venmo) and Joe Gebbia (co-founder & Chief Product Officer of Airbnb). The full stream is available here for a limited time.
Although each digital pioneer had unique stories to tell several powerful unifying themes resonated among them.
Theme 1: A Long Dark Path to Succes
The first unifying theme in the histories of Skype, Venmo, and Airbnb is that, despite common perception, none were overnight successes. On the contrary, all three founders tolerated long periods "in the desert" in pursuit of success, without any sign that they were certain to find the answer. All went through extended periods of zero profit and few customers, with management teams making massive sacrifices such as mortgaging their houses and living on Ramen noodles while trying many failed experiments before finding achieving some modicum of success. Interestingly, for all three companies the dark, uncertain periods lasted almost the same length of time.

Kjellberg reported that it took Skype three years to get to twenty thousand users. For a product like Skype that depends heavily on the "network effect" - where the value of the network is exponentially correlated to the number of active users - this slow growth was grueling, especially in a world moving in "Internet time." Kiellberg described this period in Skype's history, "We had no money. We couldn't mortgage our houses anymore. We were fighting some of the biggest telcos in the world. I think we thought we would never get through; we would just get by another day and see where this takes us."

Joe Gebbia, one of the founders of Airbnb described a similar path. After several years in the market, with multiple founders working full time, the site was only making around $200 per week in revenue. Their dream at the time was to achieve what Gebbia termed "Ramen profitability," the point at which a startup is generating enough revenue to cover the founder's office rent and to pay for Ramen noodles so the team can eat.

Venmo's Iqram Magdon-Ismail described his early startup days when he and his co-founder would canvas restaurants looking for those that would be willing to trade free food in exchange for web design services, joking that his first round of "funding" was from Chase in the form of numerous credit cards he maxed out in order to pay the bills. Things got a little easier after they received $5 million in "real" seed funding, but success with users still did not come rapidly. He described, "It took three years of arduous work to get to the point where people felt it made sense and fit into people's life. " But even after three years, they still had only 5,000 active users, and their seed funding was almost depleted. Worse, they were forecasting costs over the coming year more than $30 million. At that point, they started the process of shutting the company down, before their fortunes changed at the last moment with an unexpected acquisition offer.

Most unsuccessful startups give up long before the three-year mark that all three of Robbins' guests had to pass before they found a light at the end of the tunnel. In fact, when asked for one piece of advice he'd give to an aspiring entrepreneur, Kiellberg said without hesitation, "Commitment. Wake up everyday saying, 'this is going to be the best day of my life.'"
Let me be clear, you have to make it through the jungle to make it to paradise, that's the key, Lion! Wraith talk. The key is to enjoy life, because they don't want you to enjoy life. I promise you, they don't want you to jetski, they don't want you to smile. You do know, you do know that they don't want you to have lunch. I'm keeping it real with you, so what you going do is have lunch. Give thanks to the most high. Learning is cool, but knowing is better, and I know the key to success. In life there will be road blocks but we will over come it.
Theme 2: A Desire to "Change the Game" and Follow Their Passions
What drives that feeling of commitment? All of Robbins' guests described, in different words, their desire to "change the world." Kiellberg said, only half-jokingly, "I look for companies making a lot of money and ask, 'how can I f*** up their business?" And clearly, Skype has done just that in the telecommunications industry by driving down the cost of international long distance calls. The industry has estimated that the negative economic impact to the global telecom industry as a result of Skype and its fellow disruptors like WhatsApp between 2012 and 2018 will be almost $400 billion. While its role as a disruptor is unquestionable, Skype has enabled millions of people to connect with loved ones who they would otherwise have been unable to afford to talk to, enabled businesses that would otherwise be limited to a local market to operate globally , and to connect teams in new ways that change the way work gets done.

Similarly, Gebbia described a passion to create a different type of travel experience, one that is more personal and local than the cookie cutter chain hotels provide. Magdon-Ismail of Venmo described how he and his co-founder passed up numerous other opportunities with investment banks and leading tech companies to instead focus on spending the time to find what they were truly passionate about and then spent years pursuing a personal vision of easy peer-to-peer payments.
Theme 3: A Novel Approach to Customer Acquisition
Perhaps the most critical commonality of these three success stories, however, was that for them to find their way out of the wildness and reach the tipping point of success, all three startups had to solve the puzzle of acquiring customers at scale and low cost.

In the case of Skype, their tipping point came three years into their journey when they experimented with adding a button that automated allowing a Skype user to invite, via email, all the people in their address book to try Skype with one click. That one viral marketing tactic created hockey stick growth, but as Kiellberg described, it wasn't easy to figure out. "Customer acquisition can be like the combination of a lock," he said,"If you know it it's great if you don't it's super frustrating because you can't get the door open."

For Airbnb, it was customer research that led to their hockey stick growth. Gebbia described how, three years into the journey, with revenue "stuck" at $200 a month, they decided to start paying some of their host providers site visits. They talked to the hosts to understand some of the challenges they had with Airbnb and most importantly discovered that many of them struggled to get good photos of their properties. Gebbia and his co-founder started shooting newly improved photography of each property they visited, and as soon as they started doing that, sales started doubling every week.

Magdon-Ismail described how Venmo's biggest barrier to customer acquisition was trust. The company couldn't afford the kind of security infrastructure that large financial institutions have, so they had to innovate. Their solution? To highlight to prospective customers all their social media "friends" where were already on the platform. He described, "We just said if we can show you other people using Venmo who trust it, then you will trust it. If Joe is using Venmo and he is my friend, and he trusts it then I trust it too," and it worked.
It's inspiring to hear the stories of the tech companies that "made it" to wildly successful products and exits, but for those still grinding away looking for success, the key takeaways from Robbins' guests, were to follow your passion, commit and be prepared for a long slow path, and keep pivoting and searching for the key to unlocking customer acquisition.

Robbins has upcoming similar events later this year in Amsterdam and Las Vegas, although guests for these events are not typically announced in advance.