Insights |
By Howard Tiersky
There Are 3 Ways to Prepare for a Presentation - Which Should You Use?
How you prepare can make a big difference in how engaging, and effective you will be
Preparing for a presentation is clearly important, but HOW you prepare is even more important.
There are three distinct approaches that I have seen work. Which is best for you?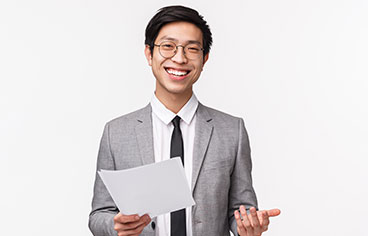 METHOD 1: SPEAK FROM A SCRIPT
Write out what you will say, then read it from your notes or using a teleprompter—hopefully with expression.
It's like when the President gives a speech and reads his message word for word.
This has pros and cons.
The advantages are that you carefully control the message and it's a lot easier to stay on track.
It's also easier to be precise about the timing because you can practice and time how long it takes to read the "speech" in advance.
The main drawback is that speaking from a script tends to come off flat. This is because it's quite difficult to read a pre-written script and sound spontaneous. Actors can do it, but for someone without years of training, it often looks feigned.
Further, it can be very obvious when a speaker's just reading from a script and not interacting with their audience. So this is not how I prefer to prepare, although there are circumstances when working from a script is the way to go.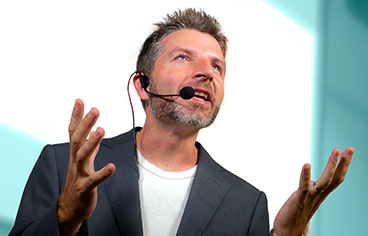 METHOD 2: SPEAK EXTEMPORANEOUSLY
If you want to look more spontaneous and come across as more authentic or engaging, then try speaking extemporaneously.
Many people are concerned that if they use this method they may not remember what to say or look unprepared.
Here are some techniques to come across polished even when you speak impromptu.
Steps
Get clear on the outcome you want— what's the key takeaway the audience should remember?
Identify three or at most five supporting ideas or examples that you think will help illustrate the main idea.
Write all of these on an index card or a single sheet of paper.
Start with the main idea and draw out your thoughts as you would if speaking to a friend.
It's ok if you go out of order. As you reach the end of your time, review the supporting ideas and see if there's anything you've missed that you want to include.
Better supporting ideas may occur to you mid-speech, and you may realize that you don't need to cover everything on your card to convey your point.
Record your impromptu remarks. You may have said something new or genius that you can reuse in another form later.
Have someone alert you a couple of minutes before your time is up so you can take a moment to mentally review your big outcomes and determine if there is anything critical you must be sure to cover in the last few minutes.
Keep in mind that speaking extemporaneously does require some depth of expertise about the topic that you are addressing. But once you have that level of knowledge, it's a great method for speaking fluidly and engaging your audience.
If you are speaking about a topic that you are familiar with, you quite likely can explain it off the top of your head.
During my preparation for a recent event, someone said to me, "Howard, you seem to just go into things all the time and you just make it up."
And I said, "Well, yeah, that's kind of true."
But on the flip side, I spend hours every week working with clients, coaching teams, listening to podcasts, reading books, which together serve as a more continuous form of preparation.
In fact, one method of preparing further to speak extemporaneously on a topic is to review key content about the subject or just to have continuous learning in the area that you're engaged in. That way you will typically have plenty to say when asked and all you have to do is make sure there is some basic structure to your remarks.
And of course extemporaneous remarks, when you are relaxed and speaking with confidence and real knowledge will be far more engaging.
The downsides of this type of preparation is that sometimes the message is not as "tight" as if you scripted it and you have to be sure to either keep an eye on the clock or have someone reminding you periodically about your remaining time to be sure you align with the expected duration.
METHOD 3: GET IN THE RIGHT STATE BEFORE PRESENTING
Whether you use option 1 or 2 will depend on your situation and how critical it is that you deliver an absolutely precise message; however, option 2 is almost always more engaging and effective.
That brings us to the third method of preparation, which you can combine with either 1 or 2 to have an enormous difference in your effectiveness.
It's to be in an absolutely great state of mind and body when you present: well rested, hydrated and with a positive focus on the results you are going to deliver for your audience.
Some good ways to get there are meditation, breathing, light exercise before presenting (but not so much that you work up a sweat) and even having a lively conversation with a colleague before you go on.
Be relaxed, happy, and comfortable.
Focus on your audience and what you are going to do for them.
Make sure your body and mind are ready and you know exactly what you're trying to accomplish.
Those are the three ways to prepare for a speaking engagement.
The first involves writing everything down, the second relies on focusing on just your outcomes and being spontaneous based on leveraging your experience, and the third, which is beneficial no matter which approach you choose, is a strong focus on the state of your body and mind.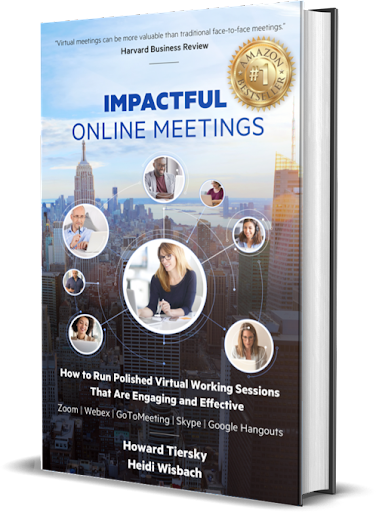 Check out my Amazon bestselling book, Impactful Online Meetings, if you want to ensure the success of your online presentations. The book will show you how to kick off the meeting, connect with your audience, and facilitate a lively discussion. Get free bonus tools when you sign up at https://impactfulonlinemeetings.com/book.