Insights |
By Howard Tiersky
Surviving the Awkward Stage of Digital Transformation
There are so many examples of long-standing companies that are doing a fantastic job of adapting to the digital world: Disney, Nike, Verizon, The New York Times, Federal Express.
But it may be that your company still isn't there yet. You may have lots of websites, apps, and technology, yet the total customer experience and business impact are still struggling.
Don't see that as a sign of failure. It's a necessary step to getting where you need to be, and all the companies listed above went through it as well.
CHANGE TAKES TIME
Most companies today are going through a digital transformation—seeking to become a brand that is truly relevant to today's highly digital and rapidly advancing world.
And it's natural when trying to transform from one thing to another, to go through an awkward stage where you are neither what you were nor what you are becoming.
I call this stage Digital Adolescence.
Everybody goes through adolescence as they transform from being a child to being an adult.
For many people, when you are a child, life is good. Little kids are cute.
And being an adult is great because you have so much more power and control over your life.
But in between—you're an adolescent, and it can feel like you're never going to be able to get through it: pimples, awkward growth stages, a squeaky voice, unfamiliar bodily features, and the need to develop new habits. Your whole focus of life changes as you go through adolescence, and for many, it's an emotional and sometimes dark time as you figure out who you are going to be.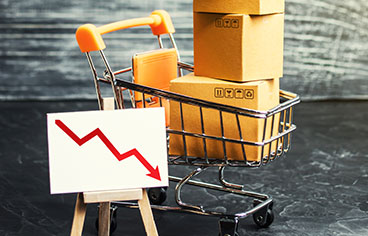 ON THE OTHER SIDE: AN EXAMPLE
Unlike human adolescence, whose pace is largely determined by genetics, enterprise digital adolescence can take longer or be accelerated based on our actions.
And when it starts to mature, the results can be incredible.
Look at inspiring examples of companies like Best Buy. Although they've not completely digitally transformed, you can really see the fruits of their labor.
The investments that Best Buy has made in their digital platforms over the years have put them in the position of being one of the leading, most sophisticated digital e-commerce platforms that's out there.
Best Buy not only made it easy for you to understand what products are available online and in what stores and search store inventory, they also created a fantastic method of exposing refurbished or returned inventory.
The consumer electronics retailer was also one of the earliest and most successful at adapting to the whole curbside delivery model.
When the pandemic really first took off in March and April, Best Buy's sales were down.
But they were still at 81% of their sales year over year compared to the same period in 2019.
That already was impressive. I know many businesses that would kill to have stats like that.
Then in May, June, and July, they're actually up compared to 2019 by 5.8%.
READY TO TAKE ADVANTAGE OF OPPORTUNITY
Of course, maturing into an adult doesn't guarantee you success in life, but a mature person is more ready to take on the world and the opportunities and challenges it throws at them.
You could say that Best Buy was in the right place at the right time because of people having to adapt and work from home.
No doubt, people wanted to invest more in home office technology.
And because they're not going on vacation, entertainment technologies became even more important.
Furthermore, people are spending more time cooking at home so you have increased sales in kitchen appliance type products as well.
But remember, Best Buy is a business that's classically a big box retailer—very traditionally dependent on the in-store sales experience.
But it transformed to be in a position to take advantage of the opportunities presented.
Like Best Buy, companies that are in their digital adolescence can one day weather the digital world beautifully through a successful transformation.
But that transformation won't happen in weeks or months.
It will take years and years of persistence before they can achieve that agility and flexibility to deal effectively with whatever may come.
That's the entire point of transformation, after all.
If you're going through the awkward stage of digital adolescence yourself right now, you may want to check my Wall Street Journal bestselling book, Winning Digital Customers: The Antidote to Irrelevance, where I talk extensively about how companies can best move through this process of digital transformation and get themselves aligned with the world today.
Click this link https://WinningDigitalCustomers.com to get access to the first chapter for free.