Insights |
By Howard Tiersky
THE REAL REASON TOYS "R" US WENT OUT OF BUSINESS
My 7-year old son, Joseph, likes to text our family group chat with news stories that he thinks we need to know about, such as recent sightings of giant squids off the coast of Japan. One evening last year, my phone dinged with a group text from Joseph sharing the announcement that very soon, every single Toys "R" Us in America would be closing.
"FOREVER!" Joe added for emphasis in a follow-up text.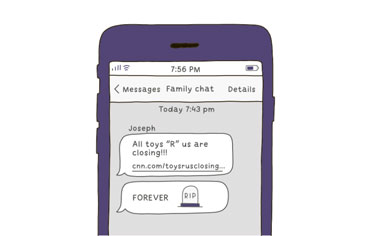 I was well aware of the problems the company faced. In fact, I had recently been in discussions with Toys "R" Us executives about bringing in my firm to help improve their customer experience, but time just ran out.
I was disappointed that I wasn't going to be consulting on a Toys "R" Us turnaround, but little Joe's text prompted me to imagine how truly devastated I would have been had Toys "R" Us disappeared when I was his age. I figured I should probably check in.
I headed downstairs and approached Joe, who was still at the kitchen computer. I asked how he was feeling about the news of the chain's closure. He thought for a second, and then answered with a cheerful shrug, "I don't care!"
Seeing my surprised reaction, he gestured back at the screen and reassured me, "Dad, don't worry. We can just order whatever we need from Amazon!"
Some say Toys "R" Us "went under" because they had too much leveraged debt, and it's true that was a genuine problem. Others say that downloadable video games reduced the demand for physical toys, and they have—a bit. But Toys "R" Us died from something more profound—a lack of love. They just no longer mattered as they once did. If 7-year-old boys don't care whether your toy store stays or goes, you're done for.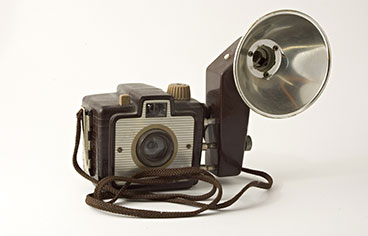 At Joe's age, I did love Toys "R" Us. I also loved my Kodak camera with its flashbulbs, Speed Racer, my Timex digital watch, my Atari and IHOP. A few decades later in life, I loved Borders Bookstores, Melrose Place and my Blackberry. Today, I love my Mac, Google Slides, Alexa, and Game of Thrones. And, I'm back to loving IHOP again.
In this context, love is shorthand for the desire to be connected with a given brand and the strong faith that the brand will give you what you need. In fact, our research shows that consumers think of brands on a continuum, as shown in the diagram.
The world has been changing rapidly, and once-loved brands have been falling down that scale. At one point they were meeting and exceeding their customer's needs and they stood for something customers cared about. But when their customers' needs or values transformed, the brand didn't change, or change enough. As they become irrelevant, they disappear.
Meanwhile, new brands keep appearing and moving up the scale. Many of today's most loved brands are fairly young, like Amazon, Uber, Google, and Instagram. But some aren't new—they are brands that have succeeded in remaining loved through the changing times, such as Nike, Disney, Whole Foods, and UPS.
How about you? What do you love? Chipotle? Fortnight? Lululemon? Snapchat?
More importantly, do your customers love your business?
Your organization may have tremendous talent, assets, and histories, but if you haven't found a way to inspire that brand love from your customers, then you have a problem.
My book, WINNING DIGITAL CUSTOMERS, is a blueprint for earning love from today's customers, who I like to call "digital customers." It's a treatise on the idea that obtaining that customer love is the single most important factor in the success of your business.
Get access to the first chapter of WINNING DIGITAL CUSTOMERS for FREE by clicking this link: https://wdc.ht/freechapter.