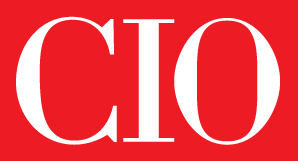 Macy's CEO Credits "Customer Journey Mapping" as the Foundation of Their Turnaround
Macy's CEO Jeffrey Gennette opened ShopTalk, the annual retail industry conference last week. His message focused on how Macy's digitally-driven turnaround was fueled by Customer Journey Mapping.
Macy's results in the fourth quarter of 2017 were up nearly two percent from the prior year, the first year-over-year increase in Macy's financial results in 11 quarters. It was in the context of that turnaround that Gennette began his presentation. "It's an exciting time to be in retail, it's also one of the most competitive environments we've ever seen. Consumers have more choice than ever, and they are in control." He offered his recommendation for success to the conference of over 8,000 attendees, "As retailers, each of us needs to define our reason to exist and make the changes necessary to better compete."
Gennette emphasized that despite the fact that over half of all Americans shop at Macy's at least once a year, their distribution centers ship over one million packages a day during peak season and that the Macy's Thanksgiving Day Parade is the third most watched event on television (behind only the Academy Awards and the Super Bowl), Macy's heritage isn't going to be enough to guarantee success. He acknowledged that 2015 and 2017 were extremely tough times for Macy's. "We were losing market share, losing customers. The customers we did have were spending less. Our strategy wasn't working, and we needed to reboot."
Customer journey mapping
In response to these challenges, Macy's turned to customer journey mapping as a key strategy to understand the customer and what her current experience was at every stage of the journey.
Gennette described, "We did a forensic mapping of the customer journey. We looked at every step of the way." The results were sobering. "There were things that she [the customer] did love about Macy's, but there were things that she didn't. We had created major pain points all along the journey."
Industry-wide, there are many "points of pain" in almost every retail consumer journey from parking, to store navigation, to check out. Many retailers view these typical retail customer pain points as unavoidable, but Gennette and his team saw an opportunity to drive a strategy for differentiation, "What we heard from customers was a wake-up call. We broke down our journey. At each step, we identified what was working and what wasn't. This led us to the creation and launch of our North Star Strategy."
Macy's used the customer research to create a customer persona, identifying both key characteristics of the Macy's customer, her priorities and her point of view. As Gennette described, "She is the main character in our story." She is an optimist; she wants to be inspired; she wants fashion; she wants value, and she wants a great experience.
Gennette and his team also studied how their customer views online channels vs brick and mortar, "She doesn't look at Macys.com and the store as separate brands. She expects the human touch and the power of convenience and technology."
Their research underscored the critical role mobile plays in retail, "More often than not the phone is the entry point for our brand. Our app is one of our key flagship stores and it needs to have the same creativity as the window at our store in Herald Square in New York."
According to Gennette, Macy's made the key distinction that it is not in the commodity business, but rather is in the experience business, and committed itself to giving their customer what she wants."
Macy's prioritized major new initiatives targeted at key customer pain points as well as areas that were the strongest drivers of revenue and margin.
Checking out
Macy's research showed that Checkout process is the primary pain point for the customer. In response, Macy's has been piloting a mobile-driven approach to self-checkout called Scan-Pay-Go. The customer can scan barcodes on products with their phone (via the Macy's App), pay within the app with a credit card or mobile payment provider, and can then "Go" to a special counter where security tags will be removed. Since this process still requires associates, it will remain to be seen whether it significantly reduces wait time, however, Gennette reports that it has been successful in pilot mode and will be rolling out to all Macy's stores by the end of the year. Macy's is also working on new steps to make "buy online, pick up in store" more streamlined and efficient.
Increasing selection
Macy's is adapting their merchandising strategy for the digital age, to address the identified pain point of department stores being "a sea of sameness." Macy's will be doubling their online assortment (where shelf space is not a constraint) and increasing proprietary product in store from 29% to 40% over the next two years.
Furniture visualization
Gennette announced that Macy's will be expanding its pilot of a virtual reality solution to enable customers to overcome the pain point of being able to visualize Macy's furniture assortment in their own homes, in terms of size and décor matching. He described this as a practical application of VR that has been proven to drive sales in a "high margin category."
Simplifying pricing
A major point of pain that Macy's customer research quantified was what Gennette termed "Macy's math gymnastics," relating to promotions and coupons. Shoppers are often presented with 20% off coupons for products already offered at 30% off with an additional 15% off for new Macy's card holders. Attempting to even approximately calculate the final price requires quite a bit of mental effort. Gennette sympathized, "We have some customers who are very attracted to Macy's coupons but we need to make it easier, and the phone plays a key role." Presumably, we can expect both simpler discounting strategies as well as tools to allow customers to check prices from their mobile devices.
One year into his role as CEO, Gennette has attributed Macy's limited turnaround so far to a renewed focus on the customer and has doubled down in that area significantly by testing and then scaling out a range of new capabilities and experiences. Macy's laser-like focus on pain points in the customer journey, and its pursuit of remedies for these pain points, is indicative of the type of organizational change that can drive short- and long-term success.