Insights |
By Howard Tiersky
THE LOYALTY FALLACY: WHY LOYALTY PROGRAMS ARE NOT AS USEFUL AS MOST PEOPLE THINK
True customer loyalty is one of the most valuable things any business can have.
And perhaps that's why over 90% of US corporations have some sort of loyalty program and companies are spending a combined total of over $75 billion per year on these loyalty programs.
The problem is that loyalty programs are generally not delivering customer loyalty, if by loyalty we mean creating an emotional bond and sense of commitment from the customer toward the brand.
In this article, we're going to expand on that fallacy and show you one company that's created a completely different type of program that truly does generate customer loyalty.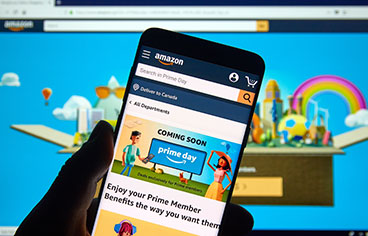 MANY OF THE MOST SUCCESSFUL COMPANIES DON'T HAVE LOYALTY PROGRAMS
When you think about the world's most successful brand, chances are, names like Apple, Netflix, Google, and Amazon come to mind.
These brands have one thing in common: they don't have loyalty programs.
With loyalty programs being so popular, why are the most successful companies choosing not to have them?
One reason is that customer loyalty programs don't actually generate true loyalty.
LOYALTY PROGRAMS DON'T GENERATE LOYALTY ANYWAY
Traditional loyalty programs usually involve customers being rewarded with points or discounts in exchange for repeat purchases. Repeat purchases are a valuable behavior, however, they do not necessarily equate to loyalty.
What we call "loyalty programs" are really just a method of discounting to stimulate sales. In most cases, if a competitor started offering more points or better discounts, many customers would switch. That is the opposite of true loyalty.
AMAZON HAS FOUND A BETTER WAY
While some people may think of Amazon Prime as a loyalty program, it's really a subscription. Amazon doesn't give you points for making purchases or give you discounts for spending a certain amount of money.
In fact, they do the opposite. As a Prime member, you pay a subscription fee of $119 per year to gain access to benefits such as free two-day shipping, Amazon music and video, etc.
Even though Amazon Prime requires their customers to pay a fee in order to receive the benefits, they have massive penetration in the market. There are over 200 million Amazon prime members worldwide, and 147 million of those are in the United States alone.
Another difference that sets Amazon apart from traditional loyalty programs is that Prime memberships actually bring in revenue for Amazon. Just from the subscription fees alone, they generate over $25 billion in revenue per year.
To put that number in perspective, if 100% of Amazon's revenue came from their Prime subscription fees, they would be #60 on the Fortune 500 list.
Not only does Prime generate subscription revenue for Amazon, but it also influences their customers' behavior, resulting in an even greater economic impact.
Research shows that Amazon Prime subscribers place an average of 25 orders per year, while non-members only make 14 purchases per year.
Prime members also spend double the money that a non-prime member spends, on average. Additionally, research shows that Prime members increase their purchasing year over year by approximately 12%.
By turning the idea of a loyalty program on its head, Amazon has created a true loyalty program with Prime, even though it's a subscription where customers pay them money. Studies show that Amazon customers who find a similar product available elsewhere for less money will usually still buy the product from Amazon. That's loyalty.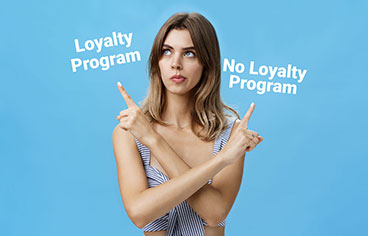 YOU CAN APPLY THIS TO YOUR BUSINESS, TOO
How can you take some of the principles Amazon is using and apply them to fit your business and your customers?
Maybe you don't have 200 million customers, but perhaps you have 10,000 customers that would be willing to pay a subscription fee to access additional video content from you each month. Or maybe your customers would be willing to pay a subscription fee for unlimited free shipping all year.
I'm not here to say that loyalty programs are bad, or that you shouldn't have one, but maybe there's something we can all learn from the top brands who are choosing to do things differently?
In my Wall Street Journal bestselling book, Winning Digital Customers: The Antidote to Irrelevance, I go into more detail about the concept of customer loyalty and how to build customer experiences that will "wow" your customers to keep them coming again and again. You can access the first chapter for free here or you can purchase the book here.