Insights |
By Howard Tiersky
HOW TO FIND VALUABLE CUSTOMER INSIGHT THAT'S BURIED DEEP WITHIN YOUR COMPANY
Finding a truly new customer insight can be an important key to unlocking opportunities to improve products, marketing or customer service, and consequently business results.
So it's worth it to look far and wide for those insights— by conducting direct customer research, engaging external analysts or other experts or buying expensive reports.
But just like Dorothy who went all the way to Oz just to discover what was inside her all the time, sometimes, the insights are already within our company, just waiting to be noticed.
WHO'S THE VOICE OF THE CUSTOMER?
I led a workshop a number of years ago for one of the world's largest credit card issuers. The session was about improving the cardholder experience.
While planning the workshop, we asked, as we usually do, who on the attendee list could act as the "voice of the customer."
There were a number of very senior executives scheduled to participate.
We inquired, "Roughly how much time do you estimate that these executives spend with cardholders?"
Unsurprisingly, the answer was, "Not very much."
To address this gap, we added to the attendee list of senior executives an equal number of experienced agents pulled out of the company's call center, all of whom had spent at least five years interacting with customers.
We had quite an interesting three-day session in New York, mixing twenty of the company's top leaders with twenty "working Joes" (and Josephines) who normally spend the whole day on the phone with cardholders.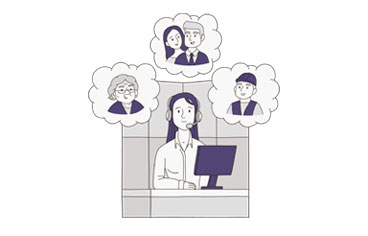 After using a few "ice breaker" exercises to ease both sides' initial shyness to mix and mingle, they were soon all laughing and collaborating together.
Over the course of the three days, it was inspiring to see how often the people from the call center would respond to questions from the executives with fascinating and rich detail about the existing customer experience and their customers' mindsets and priorities.
The executives would often take out their journals and take detailed notes.
This is the power of getting the voices of real customer experts in the room, even if they aren't dressed as fancily as executives.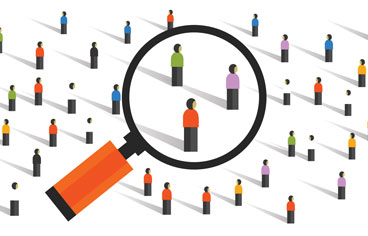 PEOPLE WHO KNOW YOUR CUSTOMERS BEST
Those call center agents are "front line employees," people whose main job is to interact with customers all day long.
You probably have many that have been doing that 40-50 hours a week for years.
Utilizing a combination of workshops, one-on-one interviews or surveys to seek out information from these front-line employees can be very, very rewarding.
Of course, any given employee expert may only see a piece of the story.
Security personnel see a different side of your customers than your retail store associates.
Your call center engages with them at very different moments, as well.
That's actually good because it gives you access to diverse perspectives, but it also means that you need to interact with a variety of them.
ANOTHER POSSIBLE SOURCE: EXECUTIVE
In addition to talking to front-line employees, you may want to speak to some key executives at your company for their perspective. This is worthwhile but also must be done carefully.
Many VPs of Insights and CMOs who are supremely knowledgeable about different customer segments and whose perspective is extremely valuable and accurate.
One hour with them is an incredibly efficient schooling in their company's customers.
However, sometimes, executives hold beliefs about what the customer thinks and cares about which are over-simplifications, out of date, or just flat out wrong.
Despite the variability in the quality of information, interviewing executives is a good practice.
First of all, you may get one of the truly knowledgeable ones.
Second, you may be pointed to some additional resources of value.
And, lastly, from a political standpoint, it's good for people to feel included and respected, even if it turns out that some aren't contributing reliable substance.
A TROVE OF MATERIALS
In addition, your company may have a collection of reference materials that can provide you with the kinds of data that you probably won't get from interviewing experts.
These resources come in different formats: reports, videos, audio files, spreadsheets and PowerPoint slides with diagrams and statistical data about customers.
You probably already have a wealth of customer insight tucked away in various, disparate places within your enterprise, from databases to PDFs to the knowledge in the brains of your customer-facing teams.
It can be very fruitful to start aggregating it to understand what it means and how it relates to your customer research.
Typical data sources that you may find at a large company include digital metrics, branding and marketing studies, sales and inquiry data, call center records and recordings, and customer feedback mechanisms.
In each category of data, you'll probably need to do a little digging to find the right owners.
Then, approach them with your list of research questions—key themes which you are trying to gain insight around.
Those who own the data or commissioned the original work are in the best position to help you analyze it.
Between the data your company has, the documents available and the expertise in the heads of various types of employees, you probably have a great deal more customer insight right within your organization than you are currently leveraging.
All you have to do is click your heels together three times and find it right at home.
Check out my Wall Street Journal bestselling book, WINNING DIGITAL CUSTOMERS: THE ANTIDOTE TO IRRELEVANCE, if you want to learn more about detailed methods that you can use to efficiently gather customer insights from a wide range of sources. Get access to the first chapter for free at https://WinningDigitalCustomers.com.