Insights |
By Howard Tiersky
HOW TO BUILD A BUSINESS CASE FOR DIGITAL TRANSFORMATION THAT WILL WIN OVER YOUR CEO
Executives who push for digital transformations will face all kinds of challenges and resistance, especially because of the significant investments required. That's why you want to be able to build an airtight business case for change that will stand up to scrutiny, win every argument, and overcome all objections—one that will get the CEO on your side.
After all, those in the C-Suite with the power to make digital transformation happen need more than just the promise that customers will love it; they need to be convinced that transformation will boost the bottom line for years to come.
The best argument is simply that digitally transformed companies do better on universal business metrics: revenue growth, profit, and valuation. Although each of the following studies uses a different methodology and terminology and arrives at slightly different numbers as a result, the trend is consistent.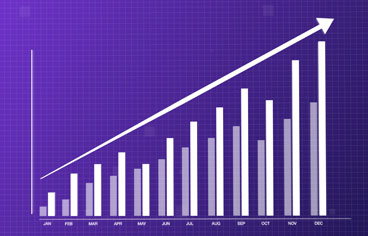 DIGITALLY DRIVEN COMPANIES HAVE GREATER REVENUE GROWTH
A study by the Aberdeen Group found that the top 20% of companies as measured by their "quality of digital customer experience" enjoyed an average year-over-year increase in revenue of over 35%, compared to a 7.7% average for the rest.
"Digitally advanced" companies create 9% more revenue than their industry competitors, as reported in a study conducted by MIT.
And digitally "mature" companies are almost three times likelier than lower-maturity organizations to report annual revenue growth significantly greater than their industry average, according to yet another study, this one by Deloitte.
DIGITALLY DRIVEN COMPANIES HAVE BETTER PROFIT MARGINS
Despite the investments they need to make to transform, studies show that digitally driven companies deliver better returns.
A Harvard Business School study found that the three-year average profit for "digitally centric companies" was 5% more than that of those companies "behind the curve." A different study at MIT concluded that "digitally mature companies" are 26% more profitable than competitors.
Digitally effective companies tend to be highly customer centric. A KPMG study showed that "customer-centric" companies saw a projected profit growth rate that was 3.6% greater than "non-customer-centric" companies.
DIGITALLY DRIVEN COMPANIES HAVE HIGHER VALUATIONS
Lastly, and perhaps most importantly, digitally driven companies have consistently higher valuations.
According to MIT, more digitally "mature" companies achieve market valuations 12% higher than competitors.
Forrester calculated that in recent years, the stock price of "leaders in digital customer experience" grew by nearly 30% more than that of lagging brands.
There are a lot of arguments to be made for championing digital transformation. Still, it's the stats that get attention in the boardroom. Of course, it's going to take a lot more than numerical data. You have to create a burning platform to make everyone see why this is non optional, and you will need to have the vision, the action plan, and leadership to take your company to the promised land. But if you want to make a case for digital transformation at your company, marshalling the statistical evidence is the way to do it.
I have a new book, WINNING DIGITAL CUSTOMERS, where I present more well-researched figures and business insights that will build your argument for digital transformation at your company along with a 5-step methodology that any company can use as a blueprint to plan your path to digital success. You can get FREE ACCESS to the first chapter of the book by clicking this link https://wdc.ht/freechapter.