Insights |
By Howard Tiersky
Google Has Discontinued Google Glass After More Than a Decade of Pivoting: What Can Companies Learn From This Failure?
Google Glass, the much-hyped augmented reality device that ultimately fell short of its promise, was finally discontinued more than a decade after its debut.
The tech giant's flagship pair of smart glasses was supposed to revolutionize the wearables world, but its failure to catch on with consumers forced Google to shutter its production.
After the first version was pulled out from the consumer market, Glass had a quiet renaissance as an enterprise tool for industries like manufacturing and logistics, but even this revival was not sustainable. Google announced in March that they have stopped selling the device, and product support will end by September 2023.
This article will talk about what went wrong with Google Glass, how it found brief success in a different market, why it eventually folded for good, and the key lessons in product development that companies can learn from it.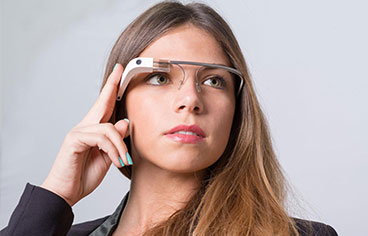 IT STARTED WITH A COMPELLING VISION
Google Glass was first unveiled in April 2012 as a futuristic pair of glasses with a built-in camera and a head-up display that allowed people to essentially use a mobile computer hands-free.
The vision for the applications of the product was grand. Users could take phone calls hands free and send messages via voice dictation, but it had creative applications much broader than that.
For example, users could look at an object and automatically do a Google image search to identify it. As a user approached a subway station, Glass would automatically pull up the train schedule or give an update if the train service was suspended right in their field of view. Google Glass adopters could also share with their friends exactly what they were seeing in real time via its video messaging feature.
A lot of the functions of Google Glass–making calls and sending messages, taking photos and videos, looking up information and browsing online–were already delivered by smartphones at the time, but users still had to pause what they were doing, pull out their phones, and do multiple taps and swipes on the screen. Glass aimed for a far more seamless experience, helping customers engage fully with their environment without having to "operate" anything.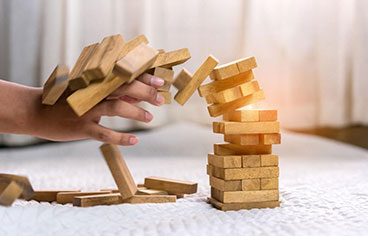 IT ENDED WITH FAILED EXECUTION
In 2013, Google released a prototype of their smart glasses to about 10,000 developers, journalists, and tech enthusiasts called "Glass Explorers" who had to pay $1,500 for the device. The company eventually opened their Glass Explorer program to the general public, allowing anyone in the U.S. to buy and test the product.
While users praised Glass's slick and futuristic interface, they were disappointed with the product's significant technical and design issues.
The camera produced photos that were considerably of lower quality than those of the iPhone or the latest Android model. Pictures took minutes or even hours to be uploaded online, and larger videos had a much longer lag.
Voice controls didn't work so well in noisy environments, and the speech-to-text feature for answering messages wasn't very accurate. If Glass "heard" a word or phrase incorrectly in the middle of composing an email, the user had to cancel the entire message and start again.
Another common complaint about Google Glass was its poor battery life, which only lasted for 3-5 hours. It also lacked basic customization options. Users couldn't adjust the volume or display brightness, turn off WiFi or Bluetooth, or enable do-not-disturb mode.
Users also pointed out a basic industrial design flaw: the lack of hinges. The device couldn't be folded up like a traditional pair of glasses, which made it cumbersome to carry around when not in use.
Despite its ambitious vision, Google Glass wasn't able to engage consumer interest for long, and those who purchased it quickly relegated it to their "technology graveyard" drawer due to the gaps between its envisioned potential and its actual capability to deliver on its promise.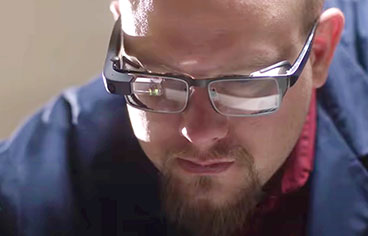 GOOGLE GLASS 2.0: A BRIEF RENAISSANCE
Glass may have failed to catch on with ordinary consumers, but it found new life for a while as a tool for businesses. Google discovered that some companies used their smart glasses–equipped with custom software–in factories and other enterprise settings.
In 2014, while the Explorer version was facing technical problems and dwindling popularity, a small team at Google quietly began working on a version specifically tailored for the workplace called Glass Enterprise Edition (EE).
EE was designed to be lighter and more ergonomic, with longer battery life and better customization options. To address privacy concerns, the device was outfitted with a light that turned on when the camera was recording.
To better adapt the new Glass for particular workplace requirements, Google created a network of "solution partners" which included software vendors and hardware resellers. These partners bought the EE devices from Google, equipped them with customized end-to-end solutions, and sold the complete hardware and software package to corporate clients.
Companies that tested the Enterprise Edition such as Boeing, DHL, GE, and Volkswagen observed significant productivity gains and improvements in quality. By the time EE was officially launched in 2017, more than 50 businesses in fields like manufacturing, logistics, and healthcare were already using it.
An upgraded version of the device, the Google Glass Enterprise Edition 2, was released in 2019. While it gained generally positive reviews, the second edition turned out to be the final act for Google Glass.
Four years later, Google discontinued the product amid cost-cutting measures, including the layoff of about 12,000 employees, in response to recession jitters.
According to one of the company's partner vendors, while Glass had "interesting technology", the cost and adoption curve were too much for their small- and midsize-business customers. In the end, the limited customer base and the challenging macroeconomic environment spelled the end for Google's wearable device.

HOW OTHER COMPANIES CAN BUILD BETTER PRODUCTS
As the case of Google Glass illustrates, the process of developing and bringing a product to market can be paved with missteps, technological challenges, and execution failures.
Our company, FROM: The Digital Transformation Agency, has worked with dozens of major brands to investigate why their products aren't performing as intended and recommend refinements that can substantially improve user satisfaction and business outcomes.
Through decades of research and collaboration with these companies, we have developed the Execution Gap Model to help businesses diagnose shortcomings and weaknesses in their products.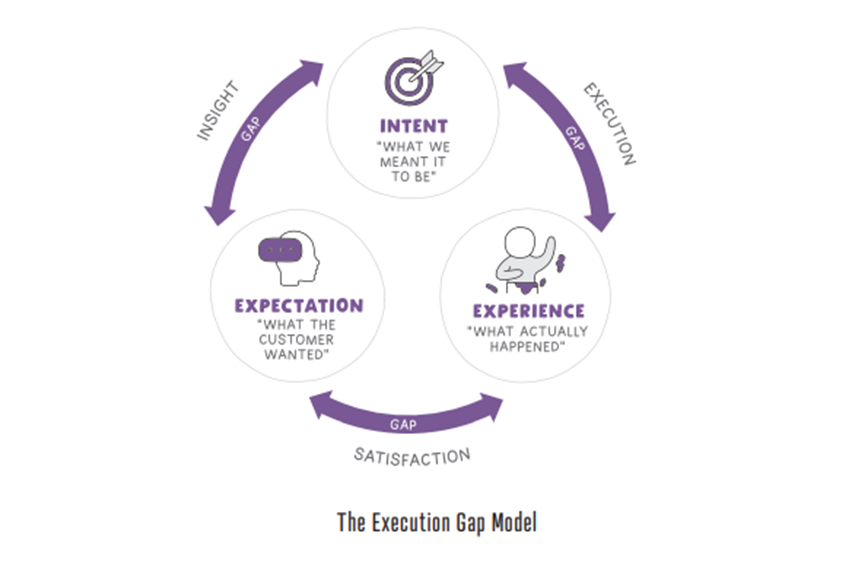 The Execution Gap Model defines three realities:
The product experience the company intends to create
The actual experience customers are having
The customers' expectations of the intended product experience
The distances between these realities are the gaps that businesses need to look out for when building a product.
1. EXECUTION GAP
The gap between the company's intended user experience and the users' actual experience is called the Execution Gap. When a product has execution gaps, the business needs to identify the issues that are holding it back.
In the case of Glass, Google had lofty intentions for the device: to seamlessly integrate digital into people's real-world experiences.
However, customers encountered technical and design problems that left them underwhelmed and disappointed. The limitations in technological capabilities at the time hampered Google from fully bringing their vision to reality.
Companies that aim to integrate advanced digital features such as AI or voice recognition in their product's core experience need to determine whether the technology has reached a point where it's good enough to provide a superior experience.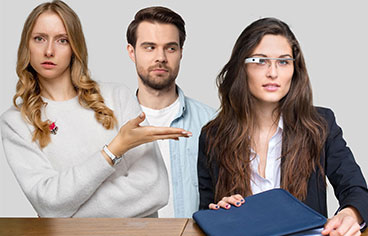 2. INSIGHT GAP
The gap between user expectations and the company's intended user experience is called the Insight Gap. This happens when the product performs as planned but customers aren't happy with it.
While Glass' primary issues may have been related to their execution gaps, it also faced some insight gaps.
Google aimed to enable Glass users to take photos and videos anywhere with extreme ease, but the unintended consequence of this was the device getting banned in certain public spaces due to privacy concerns. Users got a bad rap and were called "glassholes", as people became uncomfortable with the idea of Glass wearers filming them without their knowledge.
To avoid insight gaps, the solution is generally customer research, which can include ethnography, exposing customers to prototypes to gauge their reactions, studying data from live users, and interviewing dissatisfied users to better understand their needs and pain points.
3. SATISFACTION GAP
Finally, the distance between the actual user experience and user expectations is known as the Satisfaction Gap. It's the difference between what the user "expected" and what they actually experienced.
The satisfaction gap can be the result of one or both of the other two gaps. In other words, the reason a product is not satisfying customers is either because the company doesn't understand what their customers want, or they do understand but they haven't been able to execute it well.
Google Glass users were expecting the device to at least perform better than their smartphones, especially considering its steep price. Glass's mediocre camera, poor battery life, and lack of customization left customers dissatisfied.
With Glass Enterprise Edition, Google managed to close these gaps and tailor the product to a more specific set of users. However, the smaller customer base ultimately wasn't enough to keep it afloat.

EXAMPLES OF PRODUCT DEVELOPMENT SUCCESS
At FROM, we have worked with many large brands to help improve their digital products.
Here are three success stories: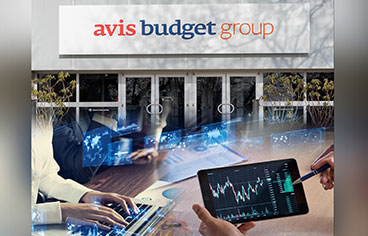 Avis Budget Group
Avis Budget Group (ABG), one of the world's largest car rental companies, needed help with minimizing leakage in the conversion of online shoppers to buyers on their digital channels. The issues that were tripping people up were indicative of an Execution Gap–the disparity between the intended user experience and the user's actual experience.
To diagnose these problem areas, we employed a structured approach that leveraged user research, error and analytics reviews, and multivariate testing. Guided by the data we gathered from these initiatives, we then designed a number of highly effective platform enhancements that helped ABG capture tens of millions of dollars in incremental revenue.
ADP
ADP, a global provider of HR management solutions, wanted to refresh and enhance their flagship product for small- and medium-sized businesses. With customers expecting greater convenience and ease of use, the company had to consistently upgrade the user experience in order to maintain their leading position.
To help ADP avoid the pitfalls of the Insight Gap–the distance between user expectations and the intended user experience–FROM conducted ethnographic research, identified various friction points, and mapped out a future-state customer journey that addressed issues in the existing customer experience.
Through this process, we were able to create a modern and intuitive design for ADP's desktop and mobile applications, which enabled them to deliver a new best-in-class experience for their customers.
Universal Orlando Resort
When Universal Orlando Resort was about to open one of their biggest attractions, The Wizarding World of Harry Potter, their existing website had to be prepared to handle a huge spike in requests for information, merchandise, and tickets. Customers had high expectations not just of their actual experience in the theme park but the process of planning and booking their vacation packages as well.
To avoid gaps between the guests' experience and their expectations (a.k.a. Satisfaction Gap), we conducted intensive user research to learn more about customers' preferences and pain points. The data we collected became the basis for designing new and more comprehensive digital experiences, which we prototyped and tested.
The result of these efforts was a highly personalized e-marketing and e-commerce experience that successfully converted site visitors into purchasers.

Need help with your product development process? Let's talk.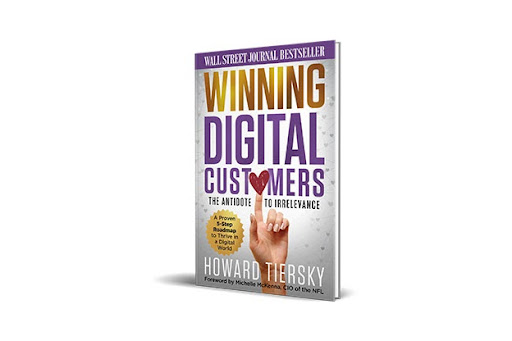 My Wall Street Journal bestselling book, Winning Digital Customers: The Antidote to Irrelevance, contains a blueprint for developing a successful strategy for your company as well as practices to aid in identifying new trends and opportunities to explore. You can download the first chapter for free here or purchase the book here.