Insights |
By Howard Tiersky
Digital Transformation is a Hoax!
4 Common Misconceptions You Might Have About Digital Transformation
While digital transformation may be essential to the success of companies today, there are many misconceptions that you might be falling for.
Here are four statements or mindsets that I hear all the time that are false.
1) DIGITAL TRANSFORMATION IS ABOUT TECHNOLOGY
So many executives think that an SAP upgrade or migrating services and applications to the cloud, qualifies as a digital transformation.
While a successful transformation is certainly enabled by technology, it is not simply about your IT infrastructure. That's only one part of the picture.
Ultimately, a large-scale digital transformation is meant to deliver a business result. That involves change across the entire organization to create an improved experience for customers who have rapidly changing expectations, and are living digital lifestyles.
The job of a digital transformation leader is to figure out how to meet those needs that are created by the evolving digital world.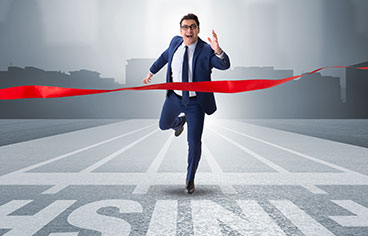 2) YOU WILL FINISH YOUR TRANSFORMATION
When you set out on your digital transformation journey, hopefully you have a vision of where you want to wind up.
The misconception is, that once you reach your goals and get to that vision, you'll be finished with the transformation.
But in reality, you are never finished.
The truth is, the world is in a time of rapid change, and it will probably stay that way for the foreseeable future. . With advancements like machine learning, 5G, and AI, there will always be new things to learn and use in your business.
You should definitely celebrate victorious milestones achieved along the way, but best to plan for a state of fairly continuous transformation for the foreseeable future if you want to keep up with the rate of change in the world.
3) IT'S ALL ABOUT YOUR DIGITAL TOUCHPOINTS
A lot of people have the idea that transformation is primarily about the digital touchpoints of your business such as your mobile app, website, and e-commerce experiences . While these are certainly key components, digital transformation should reach across your full customer experience because success today requires that you make your brand work elegantly for customers who live a digital lifestyle.
This goes beyond improving your mobile app experience. It's about "real world" factors as well such as having great wifi in your stores and making sure customers can navigate them easily using the app, equipping retail employees with the technology to provide an enhanced customer service experience when interacting 1-1, and redesigning your physical layouts to be more conducive to customers who shop using your buy online pick up in store feature.
True digital transformation involves every aspect of the company, including your distribution centers, retail locations, call centers, and offices.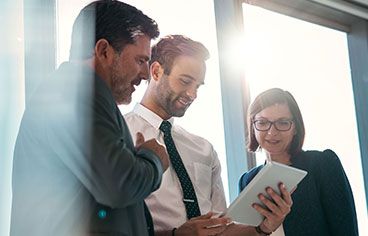 4) YOU'RE ALREADY DOING IT
So many companies think they're already in the middle of a digital transformation. It's possible that your company is on its way, but often what is labeled "transformation" is really just a path to incremental improvement.
The most successful companies today have positioned digital at the center of everything they are doing. Digital is so critical to their operations that their company would barely exist without it. Consider Amazon, Uber, Google or Netflix While your business may be different from theirs I would humbly suggest to you that your transformation should have the ambition of moving your company to be the "Netflix" of your industry, not simply adding some digital bells and whistles to a "legacy" business model..
If you are ready to start a digital transformation journey at your company, I would love to help.
My Wall Street Journal bestselling book, Winning Digital Customers: The Antidote to Irrelevance lays out a simple by detailed five-step methodology to help you lead your company through a successful digital transformation. If you aren't sure where to start, this book is a great resource for you. Access the first chapter for free here. Or purchase the hardcover book here.