Insights |
By Howard Tiersky
Competitive Intelligence: The Key To Winning The Battle For The Customer
The marketplace is like a battlefield. There are companies who are trying to steal your customers at this very moment, and let's be honest, you're trying to do the same.
Like in any good battle, having intelligence on your "enemy" is critical, and there are four key steps that will make it easier for you to gain the competitive insight you need to win your customers over.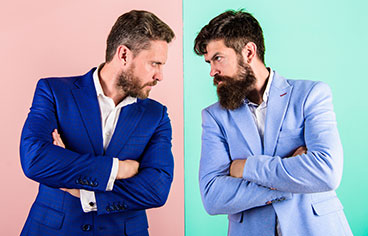 STEP 1: KNOW WHO YOUR COMPETITORS ARE
Companies face a variety of different types of competitors, some obvious and some less so.
Most easy to identify are the direct competitors—businesses that are in the same industry as you who are seeking to address the same need. Apple and Samsung are direct competitors in the smartphone industry while Disney and Universal Studios are in the theme park industry, etc.
Large companies also often have small competitors who should also be studied even if their market share is not a threat because they may be innovating in ways that are worth knowing about.
But brands also have "indirect" competitors—companies that solve the same underlying need, but aren't exactly in the same niche or industry. Movie theaters and bars are both trying to give you something to do in the evening in the same way YouTube and video games are trying to deliver a form of entertainment to pass time or how Uber and car rental companies are competing to solve your mobility needs while traveling.
Being clear who your competitors are is arguably the most important step, but is sometimes overlooked.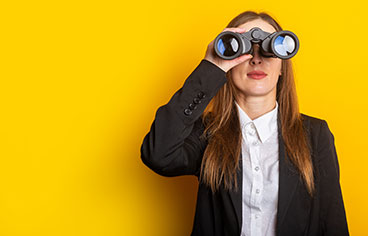 STEP 2: FIND OUT WHAT THEY ARE DOING
In times of battle, armies usually have sentries keep an eye on the battlefield for enemy movements.
Do you, likewise, have a structured mechanism in place to observe what your competitors are doing? What kind of customers are they targeting? How are they going after their target market? What kind of technology are they using? How are they differentiating themselves?
Understanding what your competitors are doing will help inform the strategy you are planning to implement. In some cases, you may also find that your competitors are focusing on a different niche or target consumer than you are.
It can be as simple as assigning different employees of your company to "mystery shop" specific competitors on a monthly basis and posting key insights to a group slack channel or Sharepoint site. Or, if you want a more robust approach, companies like mine conduct in-depth competitive analyses that deliver robust insights across a wide competitive landscape.
That kind of knowledge can help ensure you see competitive threats early and identify new trends in time to act quickly.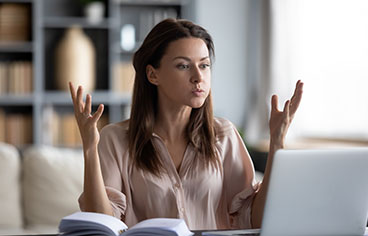 STEP 3: OBSERVE HOW THEIR CUSTOMERS RESPOND
Do not be quick to adopt a competitor's strategy without seeing how their consumers are responding to it. One of the mistakes that some companies make is copying a competitor strategy that they don't realize is not actually getting any results.
You can interview or survey their customers to find out how they are responding, scan comments on social media, or analyze their online reviews.
Depending on your industry, data companies like NPD or Nielsen can show sales data to see how your competitors are doing in the marketplace on a product by product basis.
I share more detail about the market research strategies we use at FROM to uncover crucial competitor insight and observe how their customers respond in my book, Winning Digital Customers: The Antidote to Irrelevance. Get the first chapter for FREE here, or purchase the book here.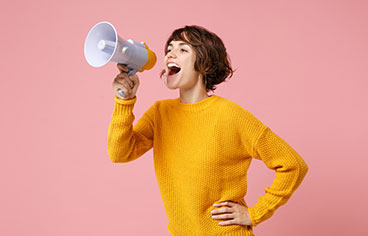 STEP 4: DECIDE ON HOW YOU WANT TO RESPOND
Now that you know who your competitors are, what they're doing, and have observed how their customers are responding, here are two ways you can compete:
OUT-POSITION THEM
Out-positioning is about creating a competitive edge through better messaging.
One example of this was when Hertz came out and advertised themselves as being number one so Avis out positioned them by saying that they're number two and therefore try harder. They played on the complacency that comes with being number one and "attacked" the market from a different angle by bringing a new way to get their target customers interested in doing business with them.
OUT-INNOVATE THEM
Out-Innovating is improving your product or service to provide more value than your competitors, either by delivering similar capabilities for lower price or by creating a better experience or result for the customer, even if the price is unchanged or higher.
Apple, of course, is constantly working to out-innovate their many competitors and that is the key thing that has turned them into, arguably, the most valuable company on the planet.
Uber out-innovated the taxi industry by making it more convenient for customers to catch and pay for their ride.
Amazon has repeatedly out-innovated traditional retailers and, for example, over ninety percent of Americans used Amazon to shop for at least some of their gifts this last holiday.
Google and Facebook have out-innovated traditional advertising outlets and now own a huge share of the advertising market formerly owned by television, magazines and newspapers.
This strategy is the ultimate way to be competitive in the market. It's not easy for competitors to replicate and can create substantial differentiation for customers.
One caveat, whether they decide to out-position or out-innovate, companies won't maximize their success if they focus entirely on their competitors. The best recipe is to focus first and foremost on your customer and their needs, while being sure to keep your rivals in your peripheral vision.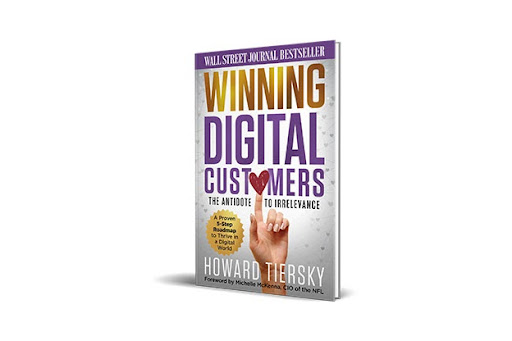 In my Wall Street Journal bestselling book, Winning Digital Customers: The Antidote to Irrelevance, I walk you through how you can build breakthrough products and services for your customer that gives you a leg up on the competition. Get the first chapter for FREE here, or purchase the book here.