Insights |
By Howard Tiersky
Can you be TOO Strategic?
While the lack of a clear strategy can create problems in any business, there is another end of that spectrum.
Having a strategy means having clarity on what you want to achieve and a plan on how to get there. These are good things, but it's also possible to be too strategic—too focused on a single goal and plan.
WHEN BEING TOO STRATEGIC IS A PROBLEM
YOU HAVE AN INEFFECTIVE PLAN
What if you have a plan for reaching your goal but it doesn't work? You could be putting all your eggs in one basket.
In some cases, you may be able to determine very quickly if your strategy isn't working.
That's one of the beauties of digital. For example, with ecommerce, you can try a new email subject line and within a few hours (or even minutes) you can see whether people are responding to it.
There are other strategies, however, that demonstrate their effectiveness over time. A program that is designed to build relationships to drive more long-term customer loyalty is an example of a strategy that you won't be able to determine the success of overnight.
Regardless of whether your plan can be evaluated quickly, if you put all your eggs in one strategic basket, there's always the possibility that you're wrong about the method to achieve your goal.
YOU SET THE WRONG GOAL
There's also the possibility that you have either the wrong goal or a goal that's not optimal.
No matter what group of consumers you choose to target, things can change quickly; it may turn out that you haven't chosen a good target at all.
For example, think about when COVID-19 first disrupted our world. Consumers' needs and habits changed because of the pandemic, which caused many companies to adjust their goals because their original goals were no longer going to bring successful outcomes. If you stayed laser focused on the goal of increasing the number of shoppers coming to your store each day amidst the pandemic, you were a little too strategically disciplined.
Even in less extreme cases, there are still situations where leaders fail to see new trends and opportunities for growth.
Blockbuster is a great example of a company that had the wrong goal in mind. They were so hyper focused on putting a video rental store in every neighborhood that they failed to see the potential opportunity in digital streaming services.
Netflix, on the other hand, did an excellent job seeing that opportunity and successfully transformed from the DVD rental by mail service to the popular digital streaming service consumers love today.
There's always the risk that either you're pursuing the wrong destination or the wrong means to get there. And what do you do then? You have the opportunity to say, "Maybe I shouldn't be 100% strategic."
Often, mistakes and variability promote evolution and growth in a company, so it's important to determine what percentage of your business should be based on strategy and what percentage should be based on trying new and different things which may not align with the current official strategy.
CONSIDER A BALANCED APPROACH
Ideally, find a balance of mostly strategic activities, but carve out some time for non-strategic activity to allow employees to be creative and freely come up with new ideas that just might turn into something great.
An example of a company who does this well and has seen success come out of this strategy is Google. Google offers "20% time," which allows each employee to spend 20% of their work time on independent projects they feel will benefit Google in the long run without having to justify it to anyone.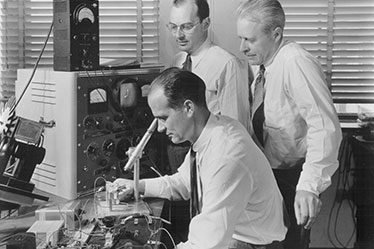 This freedom promotes innovation and creativity, making employees feel like their work and input really matters to the company. Many of Google's widely known products have come out of this non-strategic time, such as Gmail and Google Maps.
Another area of business that often takes a balanced approach to strategy is Research and Development (R&D). R&D teams are typically made up of creative and original thinkers; they may be faced with problems that they're fascinated by and are trying to solve. It's not always clear how solving that problem is going to help the company right away, but some of the world's greatest innovations have come out of R&D departments.
For example, at Bell Labs, the transistor was invented by people who were fascinated by the way materials could be used to control electricity. It wasn't clear when they were doing that original research exactly how the product would be used; it was much later that the potential was realized for commercial applications such as the microchip.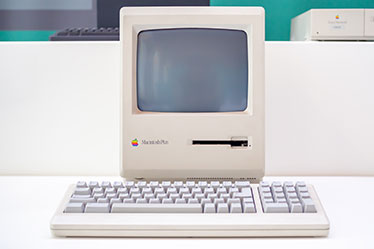 Another example is Steve Jobs in the early days of Apple. When the Apple ][ computer was at its height, it was the main focus of the company and where all the money was coming from. The long term success of the Apple ][ platform was the strategic focus of the company.
At the time, in order to politically sideline him, Jobs was assigned to work on a seemingly non-strategic project, which was the Apple Macintosh, originally intended as a product for the education market. As successful as the Apple ][ was, ultimately, the innovation that came from launching the Macintosh massively eclipsed the Apple ][ and is a key product line to this day. Thank goodness for a non-strategic project.
IT MIGHT BE WORTH IT TO PURSUE A "MOONSHOT IDEA"
It can be beneficial to allow a certain amount of time to work on complete "moonshot ideas"—
ideas that are highly risky but could change the company or the industry as a whole if they're successful.
While these grand ideas have only proven to be occasionally successful, the payoff can be so huge when they do succeed that they are worth pursuing.
The bottom line is that you want to be good at being strategic, but not get so caught up in being so strategic that you miss out on a great opportunity for growth and success in your company that may not align with your strategy.
My Wall Street Journal bestselling book, Winning Digital Customers: The Antidote to Irrelevance, contains a blueprint for developing a successful strategy for your company as well as practices to aid in identifying new trends and opportunities to explore. You can download the first chapter for free here or purchase the book here.