Insights |
By Howard Tiersky
AVOID CUSTOMER INTERVIEW BLUNDERS
Interviewing customers is a quick way to collect valuable customer insight because you're getting it "straight from the horse's mouth."
But frankly a lot of customer research is done incorrectly. A consequence of this can be misleading results which lead to poor business decisions.
This article will provide an overview of the key steps to planning and executing customer research that can be relied upon for accurate insight.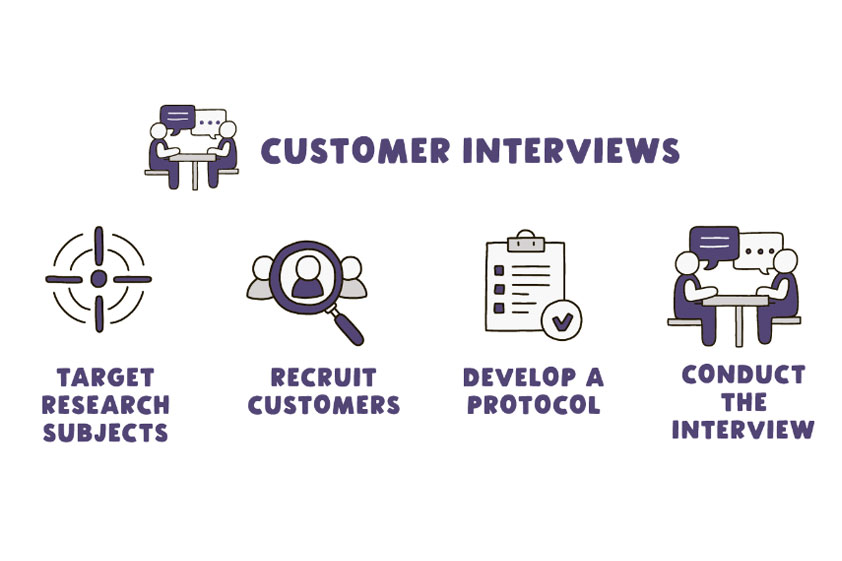 STEP 1: TARGET RESEARCH SUBJECTS
A key first step in planning customer interviews is getting clear on who you want to engage with.
You will need to ensure that you speak to enough customers that your findings can be considered reliable.
For that same reason, the interviewed group must have sufficient breadth to cover the full range of customer dimensions and characteristics you've defined are pertinent.
For example, if you have a global business, you probably don't only want to talk to customers from New York City.
If your law firm services a wide range of industries, you probably don't want to only interview the pharmaceutical clients.
Depending on your research goals, there may also be types of customers you don't want to speak to. This could be because their input isn't necessary to answer the research question you are currently focused on.
A rule of thumb is to engage one-on-one with a minimum of eight to twelve individuals "per segment."
Creating segments is a way to categorize and how many you have depends on how deeply you want to go in your research.
Let's look at a specific example.
Say you're a bank. You could decide you have two segments within your customer base: individuals and businesses. So you'd want 16-24 interview subjects.
But you might then decide that businesses split up into more segments. Large versus small or what specific industry they trade in. Individuals might be segmented based on net worth or life stage.
The more segments you define, the richer your research will be and the greater your ability to draw conclusions about different flavors of customer.
At the same time, the more individual research sessions you need to conduct, the more time and expense is added to the project. So you need to prioritize based on those tradeoffs of scope versus budget.
STEP 2: RECRUIT CUSTOMERS
Once you know what types of customers you are seeking for the research, you need to get some of them signed up to participate.
There are many market research companies who are in the business of recruiting people to participate in studies.
If you aren't experienced doing research, you may want to use one of them.
Subjects are typically recruited from email or phone lists.
If you are looking to speak to current customers, you probably already have or can generate a contact list.
If you also want to speak to prospective customers, you will need to acquire a list that matches your customer profile.
Typically, you will then reach out to potential research subjects with an offer of a small honorarium if they are willing to participate.
Common incentives range from $50-$100. However, we have, on occasion, had to do research with the affluent or business leaders where the honorarium had to be much more.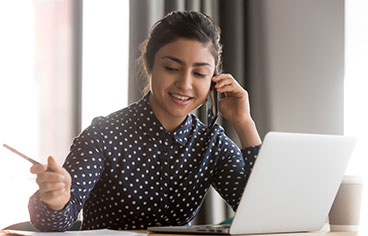 Once potential recruits are contacted, usually via phone or email, they are given a few screening questions to see if they qualify for the research based on the segmentation criteria.
If they do, and if you still need more subjects with their individual characteristics, you sign them up.
You'll then give subjects logistical information about where and when to show up and subsequently follow up with them to ensure that they do.
You will inevitably have some no-shows, so be sure to schedule a few extras.
STEPS 3 & 4: DEVELOP A PROTOCOL AND CONDUCT THE INTERVIEW
While getting your subjects signed up, you need to develop a "protocol" for the session.
A protocol is a cross between an agenda and a script and you will use that to run the sessions.
Because the processes of developing a protocol and conducting an interview are so intertwined, we'll discuss them together.
For interviews, it's common to engage with customers in one-on-one sessions lasting 45 minutes to an hour.
Ours generally consist of four stages: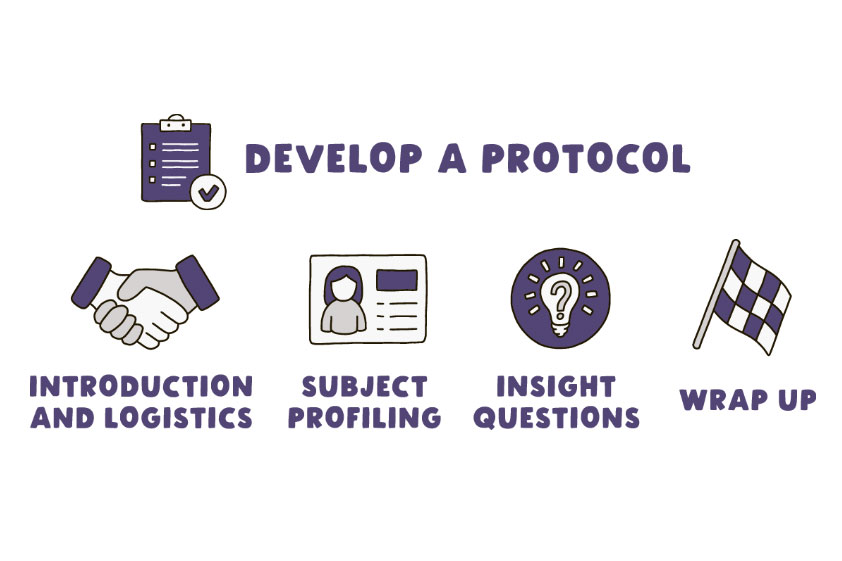 During the Introduction and Logistics portion, you will make the subject feel comfortable and go over any business details such as consent forms.
During the Subject Profiling period, you will review their screening form and ask any additional background questions.
The Insight Questions portion is where the bulk of your core research questions will be covered.
You will need to adapt these into a format suitable for research interviews.
Then during Wrap Up you will ask any final questions, see if the subject has any of their own, and thank them for their participation.
By following these 4 steps, you can make your interviews more effective and increase the accuracy of the insight you yield.
My book, Winning Digital Customers, offers extensive research methods that you can apply in your efforts to gain a clear understanding of your customer. You can get your copy here.