Insights |
By Howard Tiersky
ARE YOU GUILTY OF NEGLECTING THE VALUE IN YOUR CUSTOMER DATA?
ARE YOU GUILTY?
You probably have a lot of information about your customers stashed away in a variety of different databases, spreadsheets, and documents at your company.
But are you using that data to its maximum potential? Or are you guilty of Customer Data Neglect? If so, the punishment is sub-optimized business results, and it's automatic—no judge or jury needs to convict you.
MAKING AMENDS
So how can you reform this behavior? Start by getting really clear on your most important customer research questions—things that, if you knew the answer, you could really make a difference in your business.
Think for a moment right now about what those are?
Is it truly understanding why your customers choose your product over competitors? Or don't?
Is it finally figuring out why you have so many abandoned shopping carts in your ecommerce store?
Or is it learning the areas where both you and your competitors are failing to fully meet customers needs—opportunities for potentially massive competitive differentiation.
Once you've created a preliminary list, become a detective and start your search for clues by leveraging the data and other customer information available within your organization to try to answer those questions.
Though for you will have to find it.
WHAT YOU ARE LOOKING FOR
Here are some of the key categories of data and information about customers that probably exists at your company: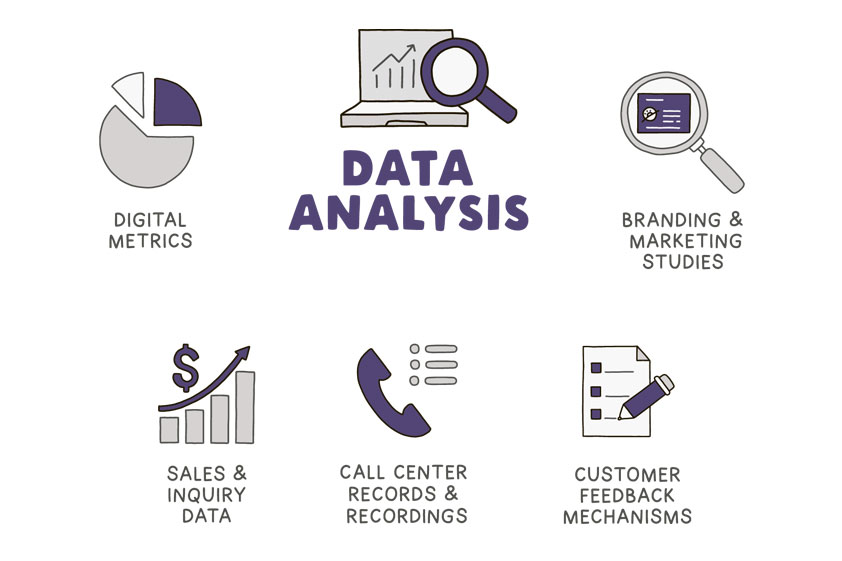 In each category of data, you'll probably need to do a little digging to find the right owners. Then, approach them with your list of research questions.
This is important, as many of these data sets can be vast.
Having those research questions in hand means that you are not just approaching the owners asking for gigabytes of data (which you probably wouldn't be able to do anything with), but rather asking if they can help you leverage their data to answer specific questions.
For example, if you ask the digital operations team if they have data about web interactions, they almost certainly do.
But they can't just "send" you that. It's probably in multiple systems, and there are a variety of different types of data.
And even if they did, it's not at all obvious what this data means.
If they were to send you a log of every user who went to the website in the last month and the specific pages they looked at, what would you do with that?
Alternatively, they could send you the current reports they generate regularly from that data, which might be useful, but those reports may not be slicing the data in a way that specifically answers your research questions.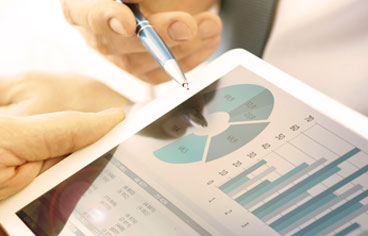 WHAT IS DATA ANALYSIS?
Data analysis is the process of taking data sources and using them to answer the research questions you've defined.
The answer may be easy to find, or it might require clever digging.
And sometimes the answers are inconclusive, or one answer just raises five other questions.
That's fine—that's part of the fun.
Just gather the insights you gain, which you will compare with those you get from other data analysis research methods and add any new questions to the list.
HOW TO CONDUCT AN ANALYSIS
The method by which you analyze a data source will be different depending on what kind of data it is.
For example, web traffic information tends to be composed of logs of interactions, typically with some kind of tool at the front end, like Omniture or Google Analytics.
There are people trained in using these tools. You need to get access to one of these people, either inside your company or a consultant, who can query the data set based on your research questions.
Other data sources might require quite different processes to analyze.
For example, if you are reviewing branding studies conducted by your marketing group, the "data" from these studies might be survey results or videos of focus groups.
In that last case, one technique is to send the video files to a transcription service such as Rev.com.
Once the videos are in text format you can search them for topics relevant to your research questions and either just read the transcripts or jump to the parts of the video that are most pertinent.
In every case, you will look to the data source with your list of research questions in hand to determine which research questions are potentially answered by it.
What's different is that in one case you may need to review a PowerPoint presentation or watch some videos, while in another you may be number crunching in Excel or using proprietary tools like Tealeaf or Cognos to do the analysis, with aid from appropriately trained individuals.
Don't be afraid of data sources that require skills that you don't possess in order to be analyzed. You are a leader, not necessarily the "doer" of everything.
Your job is to focus these potentially diverse analysis activities by using and iterating your set of research questions.
My Wall Street Journal bestselling book, WINNING DIGITAL CUSTOMERS: THE ANTIDOTE TO IRRELEVANCE, goes into more detail how you can process different types of data in order to understand what customers really need. Access the first chapter for free by clicking this link https://WinningDigitalCustomers.com.