Insights |
By Howard Tiersky
6 Pre-Digital Companies That Are Killing It In The Digital World
For companies born before the digital age, it can be a huge struggle to compete with the likes of Amazon, Airbnb, and Uber.
Unlike built-for-digital companies, big legacy brands often need a major reboot of their entire business infrastructure to meet digital standards.
While it sounds daunting, it is not impossible. In fact, there have been big legacy brands that have successfully caught up with and even outran the competition.
These six pre-digital companies have transformed their operations and are now thriving in the digital world.
STARBUCKS: Innovative Mobile Ordering App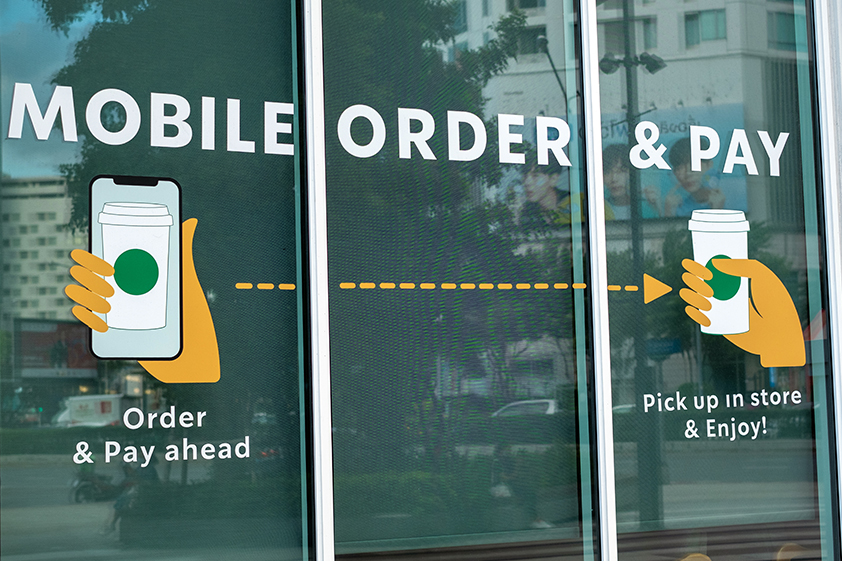 Founded in 1971, Starbucks first opened its doors not even as a cafe but as a store that only sells freshly roasted coffee beans.
Despite being a pre-digital company, Starbucks was able to create one of the greatest mobile ordering applications of all time. This past year, they reported that 26% of all orders were paid via mobile.
Starbucks achieved this by providing highly personalized services such as saving their users' custom drink order on the app and recommending products based on the users' tastes. When it comes to in-store digital wallet transactions, Starbucks tied their digital wallet payments directly to their rewards program to encourage customers to use their payment system.
Their Mobile Order and Pay system provided a smoother transaction and reduced customer wait times, resulting in higher adoption rates.
DOMINO'S: Hyper-Convenient Ordering & AI Delivery
From a single restaurant in 1960, Domino's became one of the world's most successful pizza chains, bringing in global retail sales of $17.8 billion.
They have also transformed into a digital giant, with over 75% of their orders coming in through digital channels.
What's behind Domino's successful online sales?
Unlike other restaurant chains, Domino's prioritized speed of ordering. The Zero Click App allows customers to order a pizza without the need to tap, click, or swipe anything. They even made it possible to place an order just by tweeting a pizza emoji to Domino's Twitter account.
Domino's is also looking toward a possible driverless future. Through their partnership with Nuro, an autonomous car system, orders placed through the app can be delivered by an autonomous vehicle.
PANERA: Rapid Pick-Up & Personalized Loyalty Program
Established in 1981, Panera Bread is a chain of fast-casual restaurants in the United States and Canada specializing in selling fresh bread and pastries.
Panera's digital transformation strategy was initially driven by the need to reduce waiting times during peak hours, so they put up digital kiosks where customers can place orders more quickly and even customize menu items.
Today, 49% of Panera's sales are generated through digital channels, as the company introduced more innovations such as the Rapid Pick-Up service, which lets customers order via website or app and pick up without waiting in line.
Panera's loyalty program, with nearly 48 million members, is a huge success as well because of its user-friendly app that offers a variety of rewards based on the customers' behavior and preferences.
WALMART: Click & Collect Service
Founded by Sam Walton in 1962, Walmart is one of the largest retailers in the world, with nearly 11,700 locations.
Despite being a legacy brand, Walmart has become the second largest e-commerce retailer in the United States, notching a 79% growth in e-commerce sales amid the COVID-19 pandemic.
To achieve success in digital, Walmart leveraged its huge network of stores, enabling customers to buy online and pick up their orders at the nearest Walmart store. This service earned the company $20.4 billion in annual sales, the largest market share of any retailer in the click-and-collect segment.
Walmart continues to upgrade its digital capabilities, introducing features like the virtual try-on, which allows customers to upload photos of themselves and "put on" clothes they're interested in.
JP MORGAN CHASE: Mobile Banking App and Tech Investment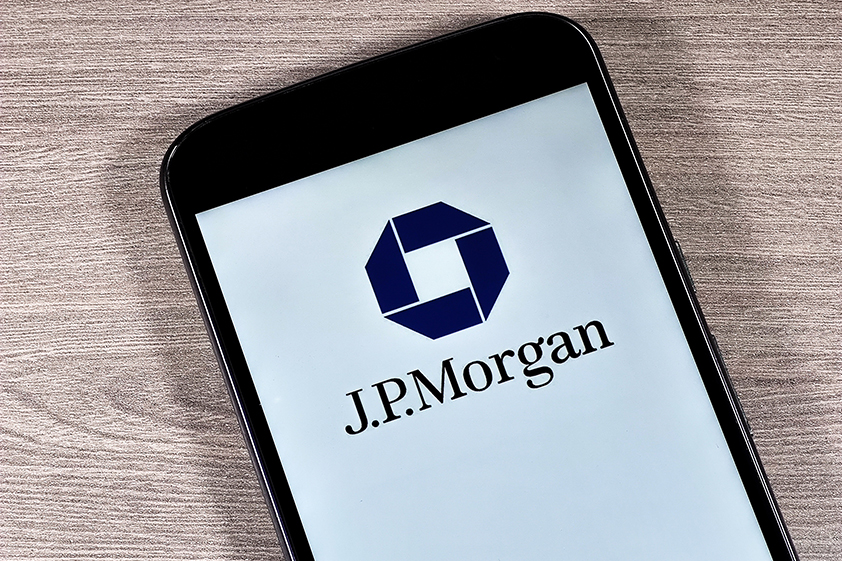 Founded in 1799, JPMorgan Chase is one of the oldest and largest financial institutions in the United States, currently serving nearly half of all U.S. households.
With 55 million digitally active customers, JPMorgan has been leading the way in providing digital-forward banking services.
It was one of the first banks to offer mobile check deposit, eliminating the need for customers to visit a branch just to deposit a check. Today, its mobile banking app is recognized as the best in the industry for offering the most features.
JPMorgan continues to strengthen its digital capacity by investing $12 billion per year on technology. This enables the bank to make huge inroads in personalizing their customer portal, providing AI-powered virtual assistants, and expanding their footprint in the blockchain ecosystem.
DISNEY: Frictionless Customer Access and Online Streaming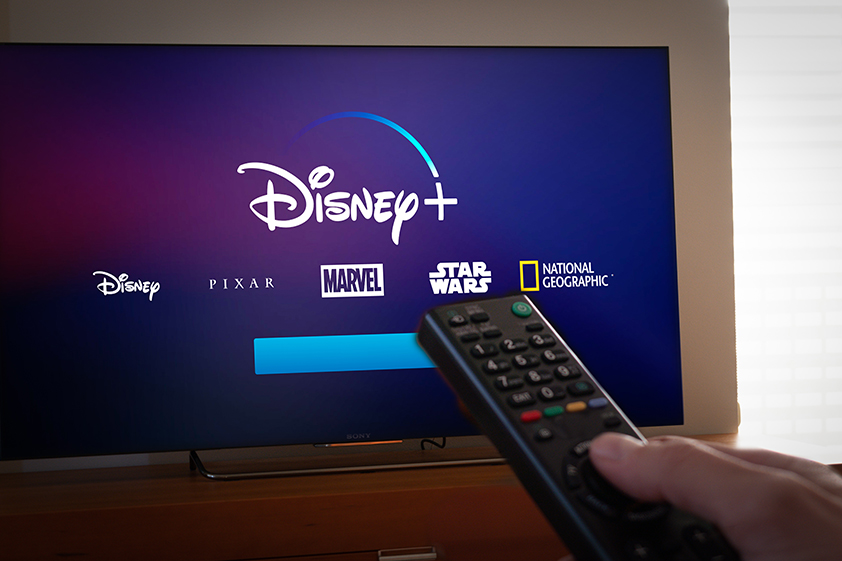 The Walt Disney Company began in 1923 when Walt Disney and his brother Roy founded an animation studio in Hollywood.
Since then, Disney has grown to become one of the biggest entertainment brands, thanks in large part to their strategic use of digital technology to elevate their customer experience.
One sterling example of this is the MagicBand, a sensor-equipped wristband that allows Disney World guests to conveniently enter theme parks, line up virtually for rides, unlock their hotel rooms, and charge purchases to their account. The MagicBand features were later integrated into customers' smartphones through the MagicMobile.
Another digital success for the company is their streaming platform, Disney+.
Three months after its launch, Disney+ had garnered half as many paid subscribers as Netflix and was running close with Hulu's subscriber count. With its impressive growth, the company expects to reach up to 260 million subscribers by the end of 2024.
By embracing digital transformation and constantly looking for innovative ways to serve customers better, these legacy companies have successfully turned themselves into digital powerhouses.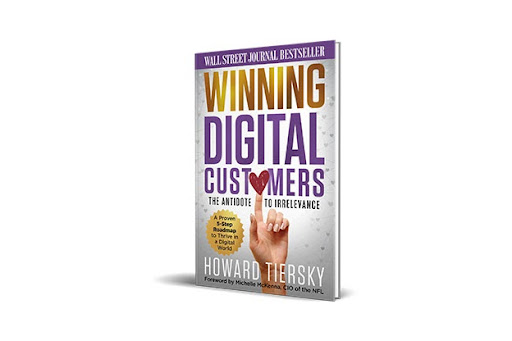 I detail the 5-step process we use at FROM to achieve similar results for our clients in my Wall Street Journal bestselling book, Winning Digital Customers: The Antidote to Irrelevance, in which I share a simple but detailed five-step methodology to a successful transformation. You can download the first chapter here or purchase the hardcopy here.