Insights |
By Howard Tiersky
3 Disasters That Are Opportunities in Disguise
When you embark on a transformational effort, you are bound to face problems that might seem disastrous at first: technology failure, funding cuts, lackluster customer reaction, loss of a key team member, or even more dramatic failures like data breaches, extended system outages, or worse.
Can these incidents actually be good for your transformation? As unlikely as it seems, if handled well, any of these problems can be piloted to success; there are many examples of this.
Here are three ways you can leverage disasters and swing them in your organization's favor.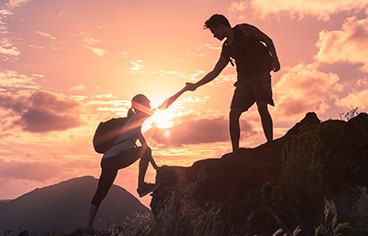 DEMONSTRATE WHO YOUR COMPANY REALLY IS
Disasters can cause a crisis of confidence in customers, employees, or other key stakeholders.
The customer recovery paradox (or service recovery paradox) sees a service failure as an opportunity to strengthen the customer relationship.
You need to demonstrate who you really are as a company, how much you care about your customer, and how far you're willing to go in order to make things right to leave them with a more profound appreciation for what you do.
For example, Ritz-Carlton empowers their employees to spend a certain amount of money to make things right for a guest because they recognize the power in going the extra mile to make sure their customers are taken care of.
PROVIDE OPPORTUNITIES FOR OTHERS TO STEP UP
You're in the middle of an important project when one of your employees says that they're resigning to follow their dreams.
Losing a key employee can be devastating, but it could also be an opportunity for others to step up or to hire someone new who might be a better fit and bring a fresh perspective into the organization which you never would've had if the other person hadn't left.
REINVENT YOUR BUSINESS OR THE WAY YOU DO BUSINESS
Having your products rejected by the market can lead to huge losses or cause businesses to close due to bankruptcy. There are companies who use this as both a wake up call and an opportunity to change directions and consider a better way to do business.
A prime example of this is Apple. When Steve Jobs returned after 12 years of being away, he began to rework Apple from the ground up. He started by trimming their product offering to focus on selling more transformative devices, which resulted in the iMac, iPod, and the iPhone.
Another example is how IBM shifted from selling individual pieces of hardware to being a holistic IT service provider that allowed them to go from losing $8 billion to making $7.7 billion.
I've given you three disasters that could be opportunities, but there are definitely more out there. When you face something that seems to be disastrous, take a step back and assess how it could be used to benefit or grow the company.
In my Wall Street Journal bestselling book, Winning Digital Customers: The Antidote to Irrelevance, I walk you through the three primary factors to earn your customers' love and loyalty. These are the factors that helped my clients win customer love and nurture brand loyalty. You can access the first chapter for free here or purchase the hard copy here.