Insights |
By Howard Tiersky
11 Tactics for Overcoming Organizational Resistance to Change
Even the most compelling digital transformation roadmap can be easily derailed when people in the organization strongly oppose it. In fact, according to Forrester's 2022 Business And Technology Services Survey, change resistance is one of the five most frequently cited challenges in executing digital transformation.
For leaders of transformation to succeed in driving innovation in their companies, they need to be adept at meeting this resistance head-on and overcoming it.
Here are 11 tactics to successfully drive change in the face of opposition.
1. CREATE A BURNING PLATFORM FOR CHANGE
It's critical to present a strong, engaging story around why change is essential and to back it up with data. The narrative also needs to connect with people emotionally.
A current-state customer journey map, which outlines the existing customer experience and highlights their needs and pain points, can be a useful tool for this. This map can bring to life what is unsustainable about the current customer experience and bolster the argument for change.
2. PAINT A COMPELLING VISION OF THE FUTURE
While the first tactic presents how things are, warts and all, this one highlights how much better things will be when change is implemented.
The transformation vision needs to be pitched in a way that inspires people to want to participate. Having a compelling vision and method of communicating it is critical to achieving this.
A future-state customer journey map, which lays out the ideal customer experience, can help illustrate this inspiring vision. It's also crucial to provide a persuasive financial vision—showing how digitally driven companies have greater revenue growth, better profit margins, and higher valuations—in order to win over the top executives and investors.
3. SHARE PARENTHOOD OF THE TRANSFORMATION WITH MANY PEOPLE
While most people fear and resist change, they actually support the change they initiate. Change leaders can leverage this human instinct to sell their idea of transformation.
The goal is to get people to develop ownership over ideas that are not originally their own. At my company, FROM, The Digital Transformation Agency, one approach we use to achieve this is to conduct workshops for ideation, prioritization, and action planning. We invite not only those who bring the best ideas but also people whose support will be needed to make the initiative successful.
During the workshop, we take a few steps back from the identified "solution" and let people brainstorm ideas. We often find that, with the right participants equipped with key objectives and context, the group can come up with an even better version of the original idea. And even if the group's collective idea is not as impressive as the original, it's still more beneficial in the long run.
If a group "rebirths" an idea that is only 80% as "good" as the original concept but has wide alignment, you are better off than with a more "perfect" idea that only you feel ownership over.
4. FIND AND ALLY WITH OTHER CHANGE AGENTS
In any given enterprise, there are people who are hungry for change, even if they're a minority. For instance, a lot of CEOs recognize that transformation is essential to the company's growth and business success.
Entry-level employees also tend to be relatively more open to change. They are often younger, more excited about innovation, and less tolerant of their company being "second rate" in digital.
Across all levels of the organization there are "innovation heroes", people who do not fear change and will be ready to get on the transformation bandwagon. The key is to identify them and bring them on board.
5. GIVE PEOPLE CONFIDENCE
One reason people fear change is that they worry it will fail—wasting time and money and possibly creating embarrassment. These fears can become a self-fulfilling prophecy. It's the change leader's job to provide the confidence that will empower the organization to deliver its best.
Leaders can inspire confidence by laying out key reasons for believing that the change will be successful. These can include the strong commitment the company has to innovation, robust assets that will be leveraged to set it up for victory, the company's history of past success, and recent major wins it has achieved.
It's also important for leaders to ensure that their non-verbal communication exudes confidence and sincerity so they can deliver their message in a way that makes people truly believe what they're saying.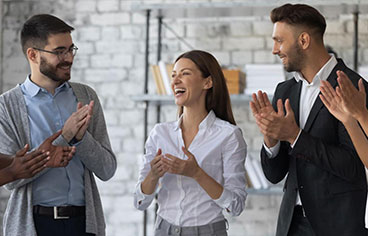 6. DEFINE CLEAR GOALS AND CELEBRATE SIGNS OF SUCCESS
Everyone likes to feel like they're part of a winning team and program. The sooner change leaders can prove that the transformation is working, the faster it will be to get more people on board.
One way to show quick progress is to start with tackling some of the easier parts of the transformation. Find customer pain points that can be fixed quickly with a measurable impact, and communicate this impact to the organization.
It's also useful to lay out the timeline and expected early indicators of success of the broader transformation so that when those milestones are hit, they can be promoted as promises kept and goalposts crossed.
Once these interim wins happen, celebrate them with parties, modest bonuses, and shared recognition to re-energize the team for the next challenges.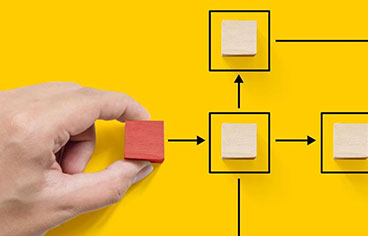 7. START THE TRANSFORMATION WHERE IT'S MOST WELCOME
One strategy we use for clients who have more ambitious transformations is to focus initial efforts in areas of the company that are most welcoming to change and where the barriers are the lowest.
This approach demonstrates that not just optimization, but true transformation (even within just one area of the business) is possible, beneficial, and even rewarding.
Setting a few inspiring examples will make it easier to win over the more stubborn areas.
8. SUSTAIN CONVICTION, ESPECIALLY WHEN THINGS GO WRONG
Tough times will come in any transformation, and when they do, it's important to maintain confidence and commitment across the organization.
Leaders can do this by setting expectations from the get-go that difficult times are an inevitable part of the journey—it won't be a straight path to success—and everyone's support is crucial to get through them.
It also helps to highlight stories of transformation that did not progress in a straight line but eventually achieved major success. These types of anecdotes can be powerful reminders that setbacks do not equal failure unless you give up.
For example, well-known successes like Airbnb spent years trying different approaches to drive growth. Apple went through bleak periods of uncertainty. Yet all sustained their commitment and emerged victorious.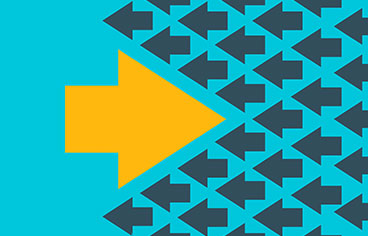 9. ANTICIPATE AND FIGHT THE FORCES THAT WILL TRY TO PREVENT, SLOW, OR REVERSE CHANGE
Even when things are going well—or especially when they are going well and successful transformation is imminent—there will be forces that will try to derail the progress for their own benefit.
The transformation leader needs to keep an eye out for these forces and deal with the politics of sabotage and subversion. Saboteurs can have a lot of tricks up their sleeves, I discussed a few of them in this article.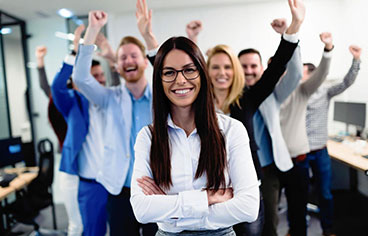 10. BRAND THE TRANSFORMATION
There's a reason countries have flags and rallying cries. They provide a sense of shared identity and purpose that attracts and inspires people. Similarly, a transformation effort also needs an inspirational brand with a slogan and visual identity that reflects its aspirational vision.
Simon Sinek's book Start With Why describes how teams are inspired not just by what you intend to do, but by sharing the emotional impact it's going to have on people.
Leaders therefore need to ensure that the brand of transformation integrates a sense of greater meaning and purpose than just raising the stock price or hitting a revenue goal.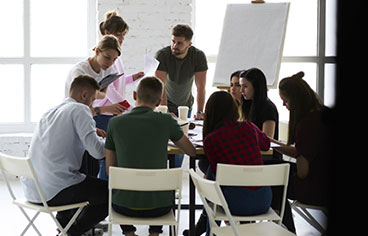 11. DRIVE ALIGNMENT AT ALL LEVELS OF THE TRANSFORMATION
Sometimes people want change, but they don't exactly agree with the current plan. Since transformation efforts involve diverse teams working together toward a solution, each one can have a different perspective on what should be done, which may lead to disagreements.
Sometimes disputes can be solved simply by laying out the facts and the decision criteria, and then collaborating to figure out the best path.
However, there are disagreements that are more difficult to smooth out, which can stall progress and even bring down team morale. To address this, our team at FROM developed a tool called the Five Tiers of Solution Alignment.
What we realized is that there are different levels of decision-making in business, and disagreements can occur at any of the levels. When discussions are not progressing, it's usually because the conversation is not occurring where the level of disagreement is.
By using the pyramid, we determine first which tiers the disagreements exist on. Then we focus discussions solely on the lowest tier of disagreement and only move up the pyramid when everyone is aligned on the lower tiers.

The disagreements may not be easy to overcome, and compromise might be needed, but people can finally start to make progress when they are actually talking about the issue at the right level.
I shared a more detailed explanation of the Solution Alignment Pyramid in this article.

IN SUMMARY
Resistance to change may come from multiple fronts and be fueled by different reasons, but these 11 tactics can help transformation leaders mount an effective response and win the opposition over to their side.
Once organizational alignment is secured, it'll be an easier journey to become a digitally driven company that delivers a superior customer experience and achieves business success.
Is your transformation initiative facing strong resistance? We can help. Schedule a call now.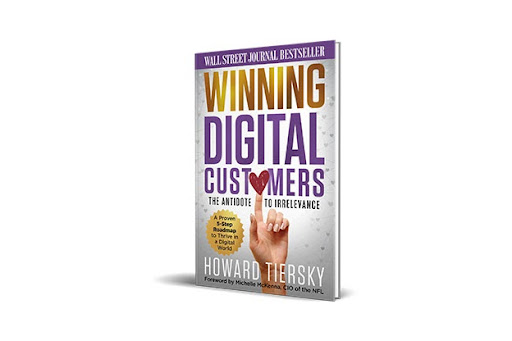 My Wall Street Journal bestselling book, Winning Digital Customers: The Antidote to Irrelevance, contains a blueprint for developing a successful strategy for your company as well as practices to aid in identifying new trends and opportunities to explore. You can download the first chapter for free here or purchase the book here.